About our browbands

In our range you will find different types of browbands, from stylish leather to wave browbands. You can also contact us if you are looking for a browband with bling. Dyon has beautiful browbands that are set with Swarovski stones. The browbands with a gold or silver chain or with clinchers are also very popular nowadays for use at inspections and competitions. All our browbands are made of black or brown leather and available in different sizes.

The right size browband for your horse

The sizes of our browbands are divided into 3 sizes: pony, cob and full. Full is the most common size and we usually have it in stock. You can determine the size of the browband by measuring the number of centimeters in a straight line, including the loops.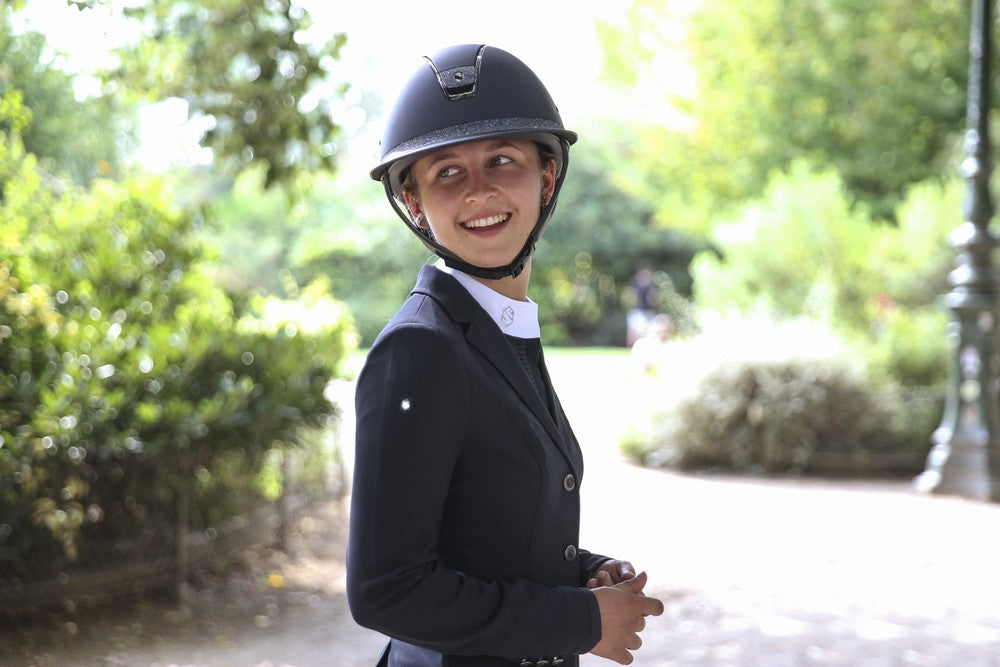 Buy Browbands at Horse Riders Classics
Do you want to buy Browbands ? That is of course possible at Horse Riders Classics. If you order before 4:00 PM, we will prepare your order for shipment today within Europe. Usually you will receive your package the next working day. Our shipment rates are shown during the check out. For international orders we have a fast delivery service with FedEx.
Contact