Riding boots at Horse Riders Classics
At Horse Riders Classics you can find the most beautiful riding boots from premium Italian brands, such as Tucci and Parlanti. You always get 14 days to test your boots, so that you are sure you have the right ones. The riding boots in our range are suitable for both men and women. You can order luxury riding boots from us in sizes 37 to 45.
Luxury collection
In our webshop we have a collection of exclusive Italian riding boots that are all known for luxury and comfort. Do you want to adjust your riding boots to your taste? We can supply Tucci riding boots with extra options: for example, a lacquer top, elegant stones or a wear-resistant interior. Of course you can choose from several colors so that you can match your boots with the rest of your outfit.
Brands at Horse Riders Classics
We sell riding boots from the brands Tucci and Parlanti. Tucci is an Italian brand that produces calf leather riding boots. We have the 'Harley', 'Marilyn' and 'Galileo' models of this brand in our range.
In addition, we also have a line of riding boots from the Parlanti brand in our webshop. Parlanti is also an Italian brand. This brand has more than 30 years of experience in producing custom riding boots. The riding boots of this very popular brand are worn by many amazons and riders. You can come to us for riding boots in the standard sizes of Parlanti. In addition, at Parlanti you can also opt for calf leather riding boots or riding boots made of buffalo leather.
Measure your size
In addition to your shoe size, you will of course need a number of other sizes to get your riding boots properly sized. To measure the size of your riding boots, you need a tape measure in centimeters. If you want to take your size, it is best to wear thin riding breeches with riding socks or whatever you mainly wear. How do you then proceed?
You measure the thickest point of your calf. Draw a circle around your leg with the measuring tape and move from top to bottom to see where your calf is widest. Then put it on slightly, because your riding boots or chaps will also move slightly when you wear them.
Then you measure the top size, for this you measure the size of your knee cavity and just below. Do not pull the tape measure too tight to avoid pinching your riding boots or opening the zippers of your boots.
Then measure the circumference of your ankle.
To determine the height, bend your knees. Place the tape measure in the back of your knee and run the tape over your calf to the heel. Have someone else help you determine your size.
Then write down your measurements, so that you always have them at hand when you order your riding boots.
Do you want to know more or measure your size? Then watch this video about measuring your calf size.
Custom riding boots
In addition to our different riding boots, it is also possible to order custom riding boots from us. The Tucci riding boots can be put together entirely according to your wishes. Choose a riding boot and select your desired sizes. You then have various options to tailor the inside of your boot, the color of your boot and even the finish of your riding boots to your liking.
Buy riding boots at Horse Riders Classics
So whether you are looking for riding boots for men or women, Horse Riders Classics is the right place for you. Do you have questions about our riding boots or about our customization options? Please contact our customer service or visit our store. We are happy to help you!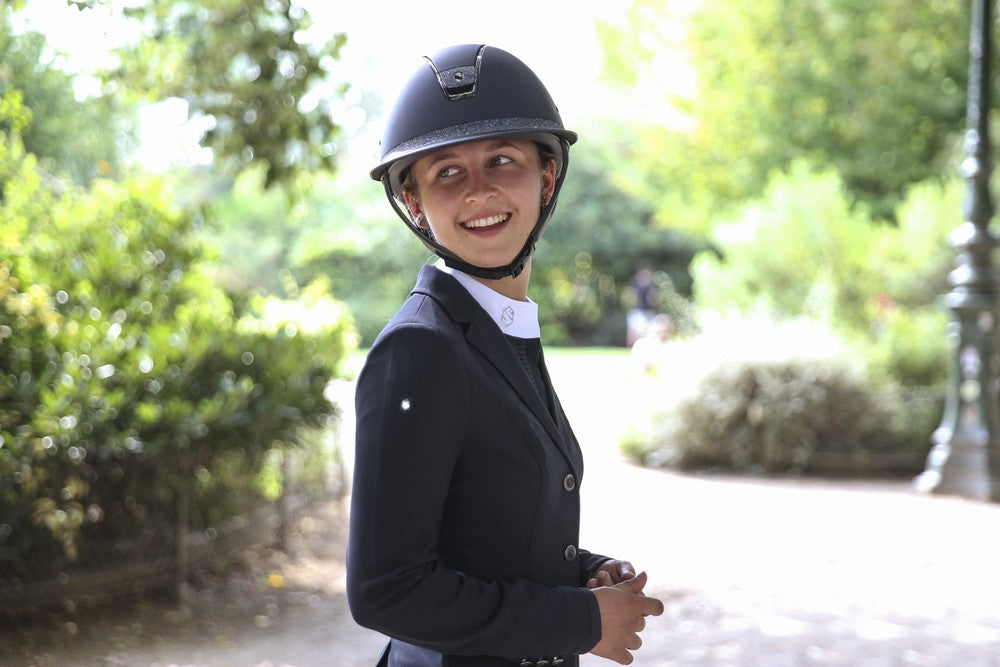 Buy Riding boots at Horse Riders Classics
Do you want to buy Riding boots ? That is of course possible at Horse Riders Classics. If you order before 4:00 PM, we will prepare your order for shipment today within Europe. Usually you will receive your package the next working day. Our shipment rates are shown during the check out. For international orders we have a fast delivery service with FedEx.
Contact