We usually only have PS of Sweden products in our range for a short time: they literally fly off the shelves. That says enough about the popularity of this brand. So order your items quickly while they are still available! Do you have questions? Please feel free to contact us.
The PS of Sweden brand
The Swedish brand PS of Sweden was founded in 2011. The brand then started developing anatomical bridles that were really next level. When the PS of Sweden bridles came onto the market in 2013, it became clear how revolutionary they were: because of perfect comfort for the horse.
World famous
Since then, PS of Sweden has taken off and become known among equestrian enthusiasts worldwide by developing not only anatomical bridles, but also many other products for horse and rider, such as equestrian clothing and equipment for your horse. What can you expect from PS of Sweden?
Fresh Swedish design
PS of Sweden stands for creativity, courage and innovation. The brand puts a lot of time and development into their product lines to achieve the most comfortable and high-quality items for horse and rider. Every PS of Sweden product is carefully thought out down to the millimeter. For example, it can take as much as 10 months to develop a single product.
Saddle covers from PS of Sweden
The saddle pads from PS of Sweden are always very popular with riders. Whether it concerns jumping saddle pads or dressage saddle pads, these items from the PS of Sweden collection always fly off the shelves. We never have them in our webshop for long. They are not only very beautiful; they are also very comfortable and of high quality: anatomically shaped, ventilated, dirt-repellent on the outside and slide-resistant.
Style and quality from PS of Sweden
The leather of the bridles and reins, among other things, is made in an environmentally friendly way to avoid allergic reactions or unhealthy substances. That is better for horse and rider. It is the combination of style, appearance and quality that makes PS of Sweden popular with horse lovers.
The best for rider and horse
Every horse is different and with the articles from PS of Sweden you will always find an item that suits the horse's needs. Moreover, the beautiful, stylish saddle pads and fly hats are of such quality that you are always ready for a competition or competition. But you will also find various stylish horse blankets at Horse Riders Classics for the meadow or in the stable.
But you can also rely on PS of Sweden as a rider. It is clothing you can be seen in!
New collections PS of Sweden
We only offer the best brands in our range. We therefore consider it a privilege to also be able to offer the PS of Sweden brand. Keep an eye on our site, because we are always receiving new products and new collections from this brand.
Updates from PS of Sweden
Would you like to be the first to know about updates about PS of Sweden? Then sign up for our newsletter. Our newsletter readers are always the first to hear about special promotions and new collections. This is especially useful with PS of Sweden, because the items from this brand always fly out the door.
Official point of sale
What we are also somewhat proud of is that PS of Sweden has made our shop an official point of sale. This means that we always have the latest items from this brand. When you buy from us, you buy from the trusted PS of Sweden sales point.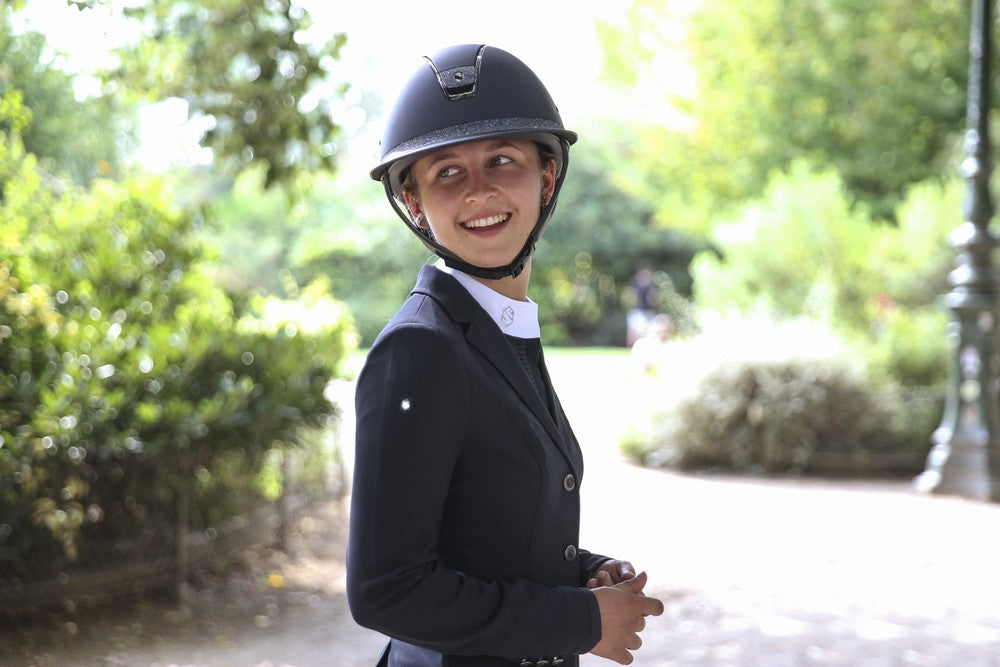 Buy PS of Sweden for rider & horse at Horse Riders Classics
Do you want to buy products from the brand PS of Sweden for rider & horse ? That is of course possible at Horse Riders Classics. If you order before 4:00 PM, we will prepare your order for shipment today. Usually you will receive your package the next day. You do not pay shipping costs for orders of at least € 99 (within NL, BE, DE).
In case you live outside the EU we offer VAT free prices. The VAT is taken off during checkout.

Would you rather come and shop in our store? You are always welcome in our shop in Ansen. Of course you can always contact us if you have any questions. We are happy to help you with professional advice.
Contact