Samshield is a large and well-known equestrian brand. In addition to caps, this brand also has an extensive clothing line. View our extensive Samshield range here. Are you stuck? Please contact us, we will be happy to help you.
The Samshield brand
Of course it all started with riding helmets, but the brand has so much more to offer. Samshield's motto is: redefining the ride. And that is exactly the goal of this manufacturer of exclusive items for rider and horse. Samshield gives your rides with your horse something extra: extra safety, extra style and extra comfort. Discover the added value of Samshield.
History of Samshield
Samshield was founded by Sam Maloigne. He was a professional motorcycle racer in the 1980s. Later he goes horse riding and is quickly disappointed with the quality of the riding helmet he buys. Not the quality and safety he expected and was used to as a motocross rider. The will to make something that is exceptionally good has motivated Samshield to continue to innovate in the years that followed.
Quality, comfort and safety
After the first riding helmets, the first riding gloves soon came and later clothing. All these products have one thing in common: quality, comfort and safety come first. It started small, but Samshield has now become an established brand that is known worldwide.
Caps
One of Samshield's most notable products is their riding helmet. Samshield caps are designed with the latest technologies and materials to provide optimal protection to riders. These helmets have an elegant and modern design and often include customizable features, such as interchangeable liners and air circulation systems, so they are comfortable and well-fitting for riders of all disciplines.
View our Samshield caps or create your own Samshield cap with the Samshield configurator.
Other Samshield products
In addition to equestrian helmets, Samshield also offers other equestrian items, such as riding gloves, body protectors and clothing. These products are often made from high-quality materials and are both functional and stylish, appealing to riders looking for quality and fashion in their equipment. Are you looking for high-quality equestrian equipment with a focus on safety and style? Then you will have a good chance of success with the Samshield brand, certainly a brand to consider. They have an impressive selection of products that meet the demands of serious riders.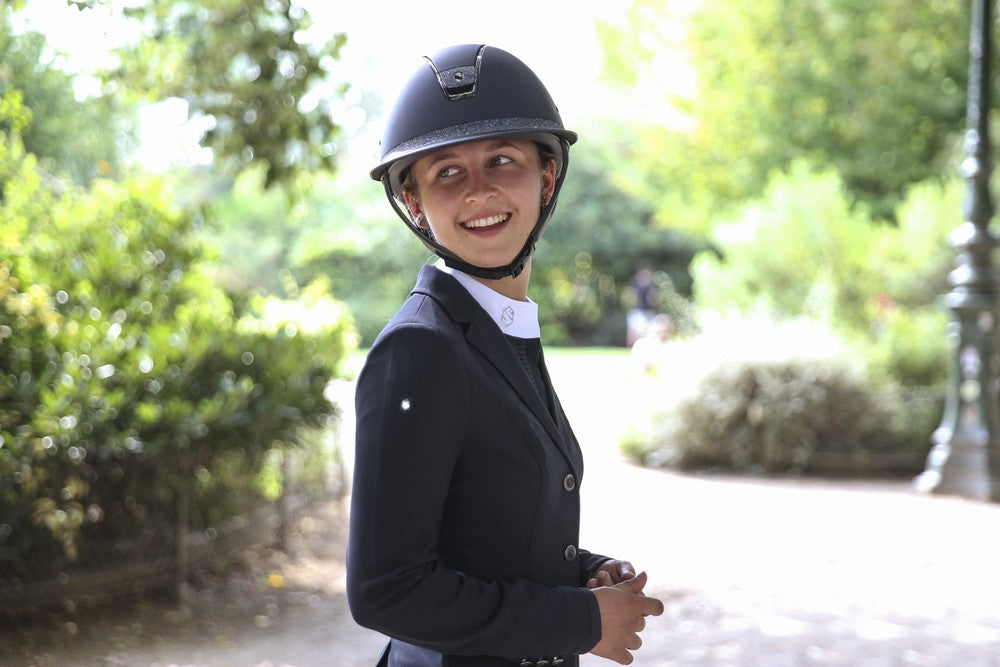 Buy Samshield at Horse Riders Classics
Do you want to buy products from the brand Samshield ? That is of course possible at Horse Riders Classics. If you order before 4:00 PM, we will prepare your order for shipment today. Usually you will receive your package the next day. You do not pay shipping costs for orders of at least € 99 (within NL, BE, DE).
In case you live outside the EU we offer VAT free prices. The VAT is taken off during checkout.

Would you rather come and shop in our store? You are always welcome in our shop in Ansen. Of course you can always contact us if you have any questions. We are happy to help you with professional advice.
Contact