Horse riding is pre-eminently a sport in which a lot of training is done by feeling. Technology is already widely used in many other sports to support training and this is now becoming more available in equestrian sports as well. You no longer have to rely solely on your feeling, but you can really train purposefully on, for example, the condition of your horse.

Measure training data
Do you also want to train in a more targeted way and be supported by a clear app or your smartwatch? Then discover Seaver's CEEFIT now. You can easily attach this sensor to your girth and it is shock and water resistant. The app keeps track of your training data, giving you the perfect tool to gain insight into your habits and convert them into better training goals and results.
A number of analyzes that the CEEFIT sensor makes are:
Symmetry between left and right. Detect if your horse walks (slightly) erratically before it gets worse
Time spent on each course; walk, trot, gallop
Speed
Your jumps cq. the course you are taking and an extensive analysis of this
GPS tracking
Real time data on your smartwatch
Thanks to the collected data, you get a better insight into your current training performance. Thanks to the workouts in the app, you can then work on improving your performance. The app and sensor convert wet finger analyzes into clearly measurable results and goals.
Heart rate and EKG
Do you also want to monitor your horse's heart rate and calories burned? Then you can easily expand the system with the CEEFIT PULSE & ECG. The paid module in the app then gives you the opportunity to make an ECG, determine your horse's stress level and recovery time, take a fitness test, etc. In short, the 2 tools together give you an extensive method to your horse's health, the effectiveness of your training and your habits and make targeted adjustments.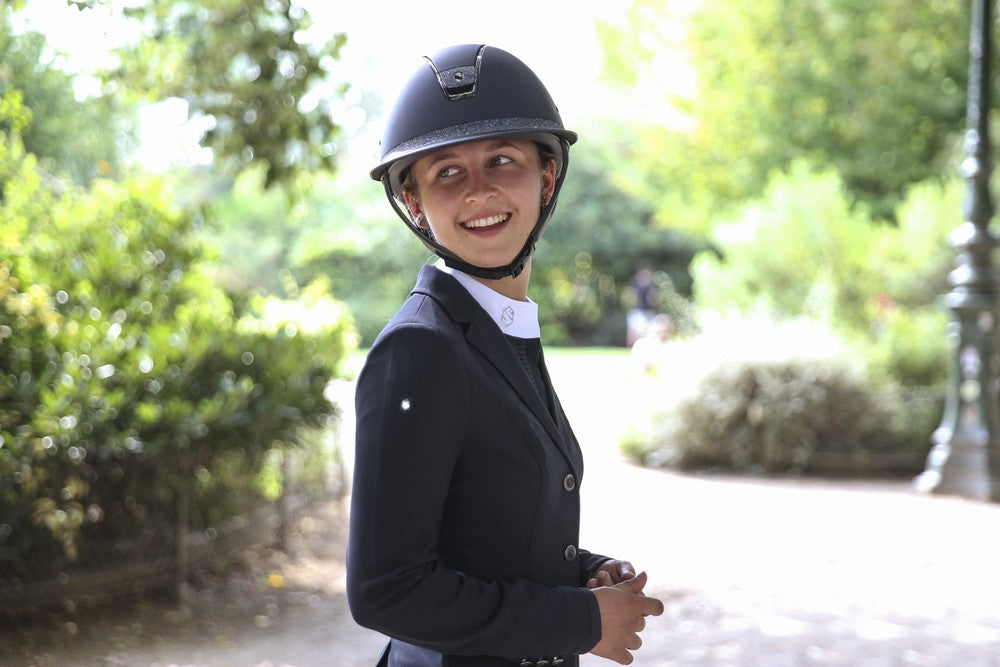 Buy Technology at Horse Riders Classics
Do you want to buy Technology ? That is of course possible at Horse Riders Classics. If you order before 4:00 PM, we will prepare your order for shipment today within Europe. Usually you will receive your package the next working day. Our shipment rates are shown during the check out. For international orders we have a fast delivery service with FedEx.
Contact