With TRUST Equestrian, you are choosing a premium product for your horse. Whether it's a bit or a rein, TRUST has thought about every detail and delivers top quality every time. Check out our assortment here.
The Trust brand
TRUST Equestrian is a traditional Dutch producer of bits that enjoys worldwide fame among horse enthusiasts. This brand is constantly looking for innovation: innovating by looking even more closely at the needs of both rider and horse. This is why TRUST Equestrian has become such a strong brand. We are happy to tell you more about the TRUST Equestrian brand and the bits that we have in our range.
Collaboration with top riders
The team behind TRUST Equestrian works closely with people who are involved in the field, such as (top) competition riders. Thanks to this collaboration and feedback from users, they can continue to improve their products. At the same time, TRUST Equestrian is also constantly looking for new ways to make riding more enjoyable for horse and rider. Also to perform more in the sporting field. You can always expect the best quality from this brand.
Types of bits from TRUST
At TRUST you have plenty of choice when it comes to bits. The offer is almost overwhelming! The bits are produced in three materials; Sweet Iron, Inno Sense and leather. There is plenty of choice as jaw pieces: eggbutt bits, loose ring bits, Dee-bits, Pelhams, Full cheeks, bevals, dressage weymouths, bradoons, etc. But there are also less regular bits such as tandems (combi hackamore), Thiedemann bits and kimblehooks.
TRUST's bits are not only 'Made in Holland' and therefore of the best quality, they are also very beautiful to look at. And let's be honest: the eye also wants something. In short, they are pleasant for your horse, last a long time and look beautiful.
We're happy to help you buy a bit that suits you. Please do not hesitate to contact us.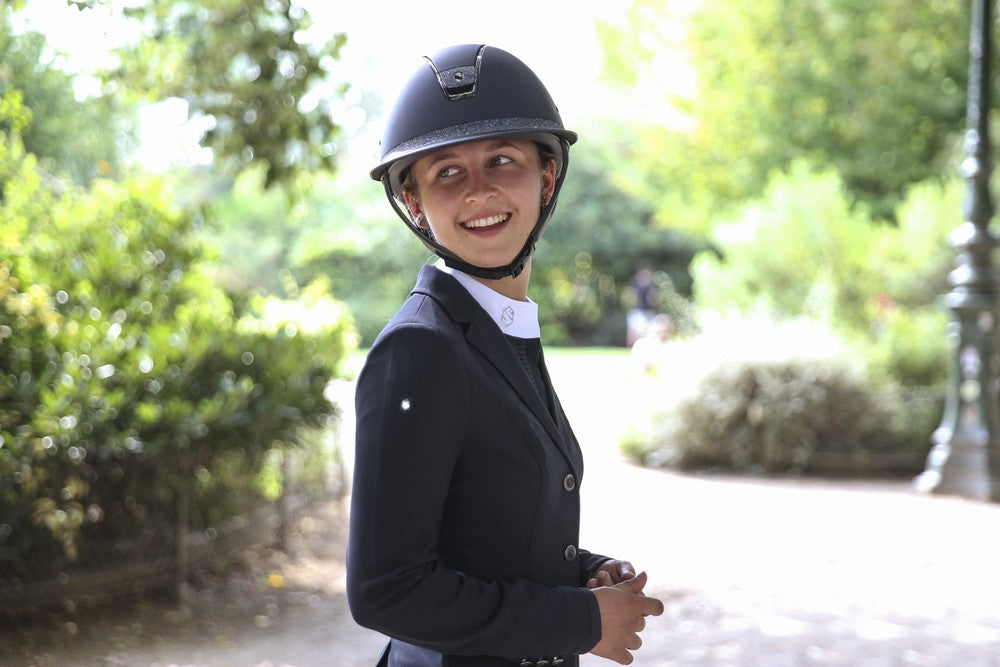 Buy Trust Equestrian at Horse Riders Classics
Do you want to buy products from the brand Trust Equestrian ? That is of course possible at Horse Riders Classics. If you order before 4:00 PM, we will prepare your order for shipment today. Usually you will receive your package the next day. You do not pay shipping costs for orders of at least € 99 (within NL, BE, DE).
In case you live outside the EU we offer VAT free prices. The VAT is taken off during checkout.

Would you rather come and shop in our store? You are always welcome in our shop in Ansen. Of course you can always contact us if you have any questions. We are happy to help you with professional advice.
Contact