An exclusive riding cap requires a good protective bag and a suitable inner lining (liner). We have an extensive overview of suitable inner liners for your helmet. In addition to ensuring that your riding helmet sits comfortably on your head, they are also there to make your helmet feel clean and fresh. They are always made of a combination of antibacterial and ventilating material and to keep them nice and clean you can wash them in the machine.
A beautiful bag for a beautiful helmet
A riding cap comes standard with a protective bag around it. This varies per brand from a simple backpack with drawstrings to a luxuriously padded backpack with ventilation. But if you want a helmet bag to match the rest of your outfit or you also want to take your other grooms items with you, you will soon end up with a special helmet bag. For example, we have bags with faux rabbit fur lining from Kentucky in our range. But also luxury groom bags from Samshield or Charles Owen. Would you like to have your name embroidered on it? That is also possible with us.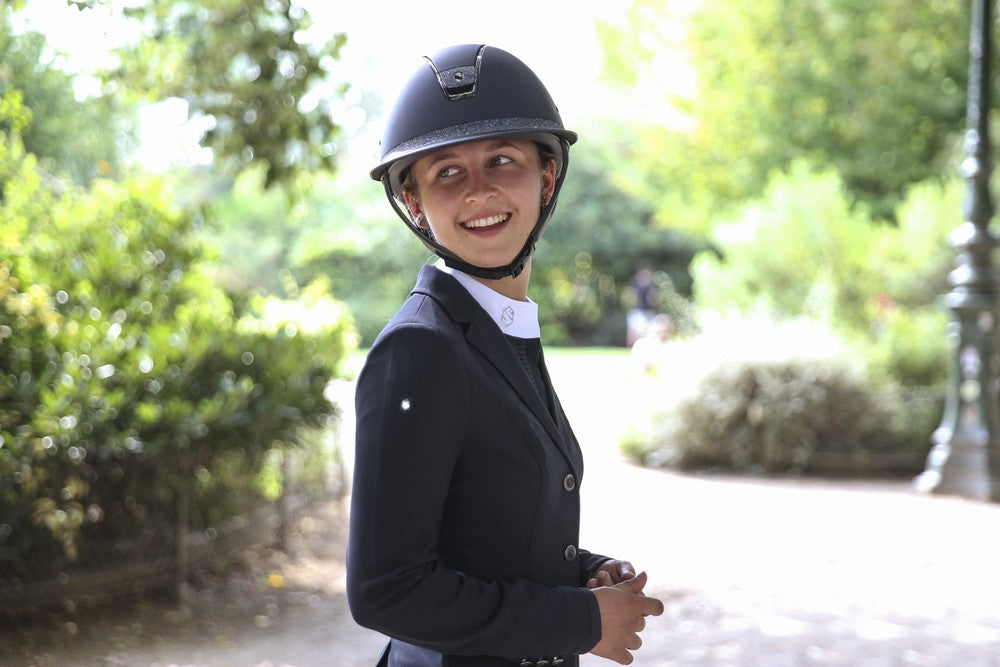 Buy Accessories riding helmets at Horse Riders Classics
Do you want to buy Accessories riding helmets ? That is of course possible at Horse Riders Classics. If you order before 4:00 PM, we will prepare your order for shipment today within Europe. Usually you will receive your package the next working day. Our shipment rates are shown during the check out. For international orders we have a fast delivery service with FedEx.
Contact