Use saddle pads

You use a saddle pad between the horse's back and the saddle while riding. A saddle cover basically has two functions. On the one hand, the leather of your saddle is protected and, on the other hand, the pressure and possible chafing of the saddle is prevented, so that your horse has more comfort while riding. You can come across saddle pads in all shapes and sizes. In our range you will also find a wide collection of saddle pads from different brands in various colors.

In addition to a saddle cover, you can also use a half pad or 'fur pad' to offer your horse even more comfort and prevent muscle or joint complaints.

Saddle pads for dressage

There are different types of saddle pads. In addition to regular saddle covers, you also have special western saddle covers and dressage saddle covers. The type you need depends on the saddle you have. In our range you will find very nice dressage saddle pads from Equiline, among others. Because you naturally want to make a good impression, you often combine the saddle pad with your leg protectors and you also tailor your equestrian clothing to your horse.

Our brands

in our range you will find various equestrian brands of the best quality. Are you looking for an affordable saddle pad? Then take a look at our Kentucky Horsewear range. This brand has beautiful, affordable saddle pads, but also very stylish ones. Do you want a really nice saddle pad for a competition, for example? Then look at the brands Equiline, Anna Scarpati or Animo Italia for exclusive saddle pads.

Are you looking for a saddle pad in a specific color? Then you can easily filter the range by the color you want.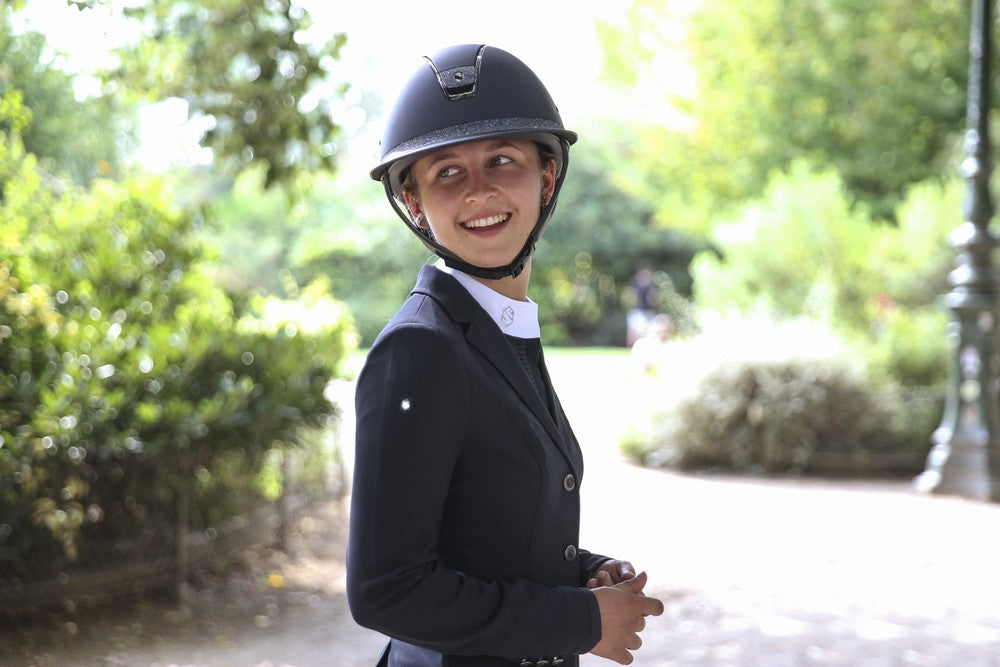 Buy Saddle pads at Horse Riders Classics
Do you want to buy Saddle pads ? That is of course possible at Horse Riders Classics. If you order before 4:00 PM, we will prepare your order for shipment today within Europe. Usually you will receive your package the next working day. Our shipment rates are shown during the check out. For international orders we have a fast delivery service with FedEx.
Contact