Vliegenbescherming voor je paard 

Bij Horse Riders Classics vind je een ruim assortiment aan vliegenbescherming voor je paard. Denk aan vliegenmutsen en oornetjes voor je paard en pony.

Je kan een vliegenmuts aanschaffen in een effen kleur, maar het is ook mogelijk om naar eigen wens een vliegenmuts samen te stellen. Zo pas je de vliegenmuts perfect aan op de rest van je outfit. Zie hiervoor het onderdeel Maatwerk in het menu. Wij hebben in ons assortiment vliegenmutsen van onder meer: Kentucky Horsewear, ASUP/Anna Scarpati, Equiline en Dy'on. Je vindt dus altijd de vliegenmuts die het beste past bij jouw paard.

Geluiddempende vliegenmutsen

Er zijn verschillende soorten vliegenmutsen. Er zijn uitvoeringen met katoenen oren, oren met stretchstof of zelfs oren met geluiddempend materiaal. Dit is vaak een neopreen stof met vulling waardoor geluiden door het paard minder goed te horen zijn. Deze vliegenmutsen zijn ideaal voor paarden die snel schrikken.

Match de vliegenmuts met je zadeldekje

Naast een functionele toepassing is een vliegenmuts ook vaak een eye-catcher op je paard. Je stelt een vliegenmuts gemakkelijk als set samen met een zadeldekje. Om het makkelijk te maken vind je in onze shop ook een aantal setjes van een zadeldekje met een mutsje. Zo weet je zeker dat het perfect bij elkaar past.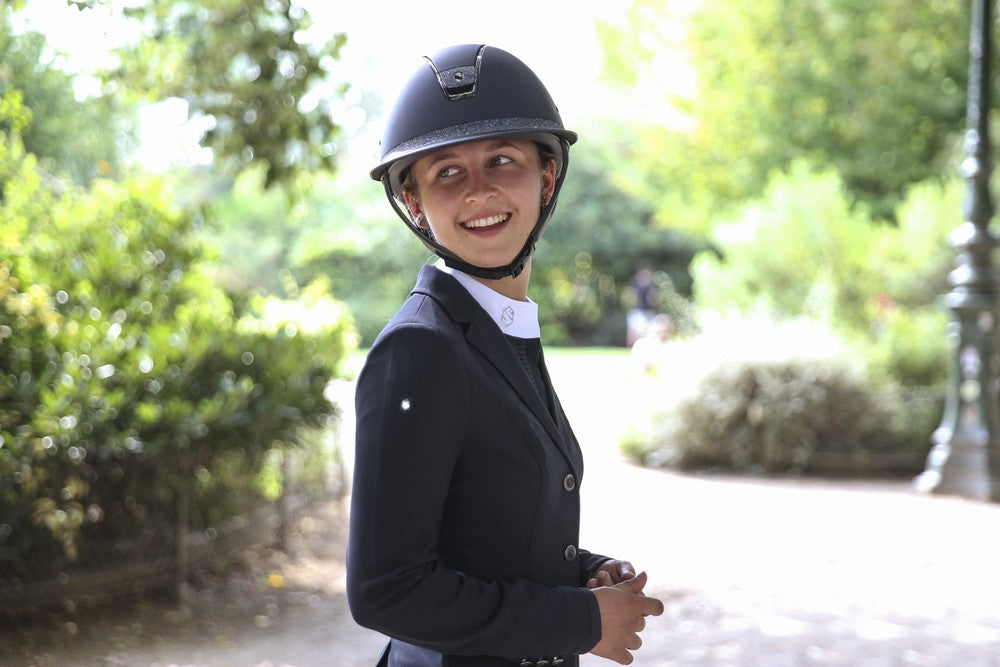 Buy Fly Protection at Horse Riders Classics
Do you want to buy Fly Protection ? That is of course possible at Horse Riders Classics. If you order before 4:00 PM, we will prepare your order for shipment today within Europe. Usually you will receive your package the next working day. Our shipment rates are shown during the check out. For international orders we have a fast delivery service with FedEx.
Contact