Veredus has become famous worldwide by making sublime leg protectors: tendon boots, hoof ball protectors, fetlock boots and so on. Choose exactly the Veredus leg protection that suits you. Do you need help? Contact us!
The Veredus brand
Since the 1990s, Veredus has been the leading player on the market when it comes to leg protection for horses and ponies. Veredus produces various product lines of tendon boots, fetlock boots, jumping boots and all kinds of related protectors. We would like to tell you more about this brand and our range.
About Veredus
Eye for detail, innovative, world famous. That summarizes well what Veredus stands for. It is the attention to detail that inspires this manufacturer to make the best leg protection for horses available. The application of the most modern techniques ensures that the products from the Veredus line continue to improve. In addition, the producers of this brand ensure that technology is perfectly combined with Italian design. The result? Efficient and beautiful leg protectors that last a long time.
Innovative materials
The leg protectors from the Italian brand are made of the most innovative materials such as strong yet light Kevlar and the inside is always provided with the highest quality neoprene or Save the Sheep artificial fur so that the protectors are ultra comfortable.
We also have the Veredus Olympus line in our webshop. The Olympics are very practical and beautiful fetlock boots made of a stronger polyurethane, which provides optimal protection for the tendons.
Save the sheep
The Save the Sheep line from Veredus is very special. The fur used in the tendon boots of this line is made of a synthetic sheepskin that is almost indistinguishable from real. In addition, this fur also has some advantages:
Ease of use. The structure of this fur is optimal for easy shaking to remove sand. It is also easy to wash and will dry quickly.
Long lifespan. The fur retains its shape and softness better than real sheepskin. It is durable, retains its shape, color and softness better than real lambskin.
Perfect fit. The fur ensures a good fit and fits well to your horse's leg.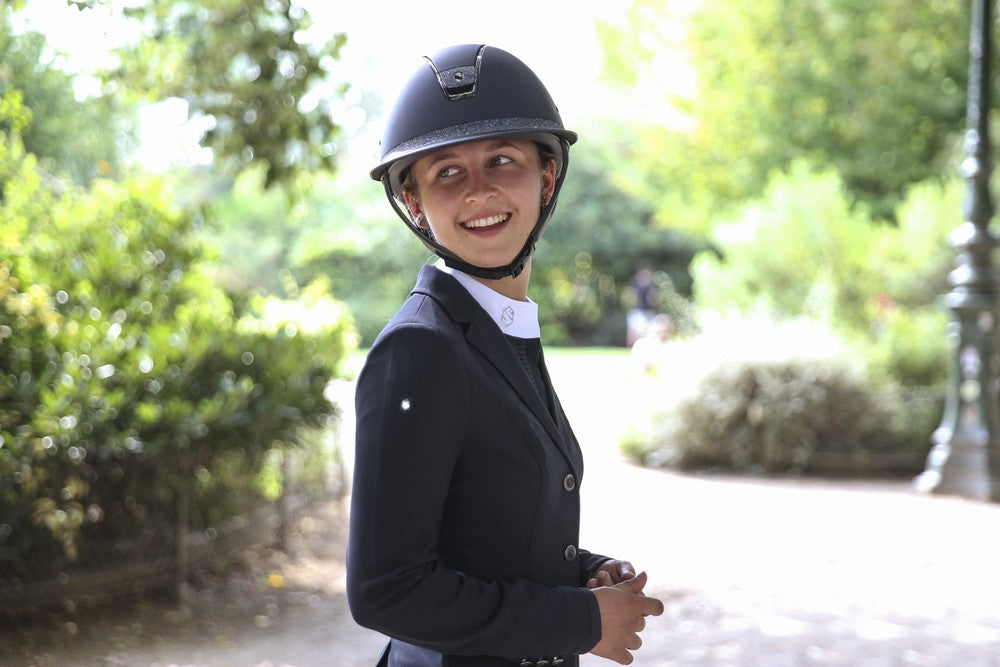 Buy Veredus at Horse Riders Classics
Do you want to buy products from the brand Veredus ? That is of course possible at Horse Riders Classics. If you order before 4:00 PM, we will prepare your order for shipment today. Usually you will receive your package the next day. You do not pay shipping costs for orders of at least € 99 (within NL, BE, DE).
In case you live outside the EU we offer VAT free prices. The VAT is taken off during checkout.

Would you rather come and shop in our store? You are always welcome in our shop in Ansen. Of course you can always contact us if you have any questions. We are happy to help you with professional advice.
Contact