Looking for a competition shirt or competition polo from Equiline, Animo Italia, Vestrum or Samshield? Then you have come to the right place at Horse Riders Classics. We have a large selection of polos for women, men and children. We are happy to tell you more about our competition shirts.

Competition shirts for competition

There are quite a few rules and regulations in equestrian sport that you have to take into account. When it comes to a competition shirt, the rules are not too strict. You can generally choose from a shirt (with or without long sleeves), a dressage blouse or shirt. It is important that a competition shirt for women and girls has a high collar or turtleneck. A competition shirt for men must have a white collar. Ultimately, the presentation is also an important part of a competition, so you would do well to pay attention to your competition outfit.

International competition shirt

The color is also very important. Do you also drive internationally? Then keep in mind that at many competitions you can only ride in white if you are allowed to start in summer outfit. But we also have an extensive selection in white polos. And of course there is also a wide choice in the range for lovers of bling.

White: a safe choice

In many cases you would do well to buy a white competition shirt. This way you can be sure that you can participate in almost all competitions during a competition. In addition, a white competition shirt goes with almost all clothing. In many cases your competition jacket must have a 'jacket model'. So always make sure that your competition shirt in combination with riding breeches and competition jacket fit well together and ensure a stylish impression on the jury.

Our brands

At Horse Riders Classics you can find competition shirts from exclusive brands. For example, we have different models of the Animo Italia competition shirts. In addition to various basic competition shirts, Animo Italia also has shirts with beautiful details, such as beautiful patterns and Swarovski design. Another major brand in our range is Vestrum. The Vestrum competition shirts are available with both long and short sleeves. Many Vestrum competition shirts have a white part on the front, so that in combination with a competition jacket you always see a white part and not the color of the shirt itself. In addition to these brands, you will also find different models of the Equiline or Samshield.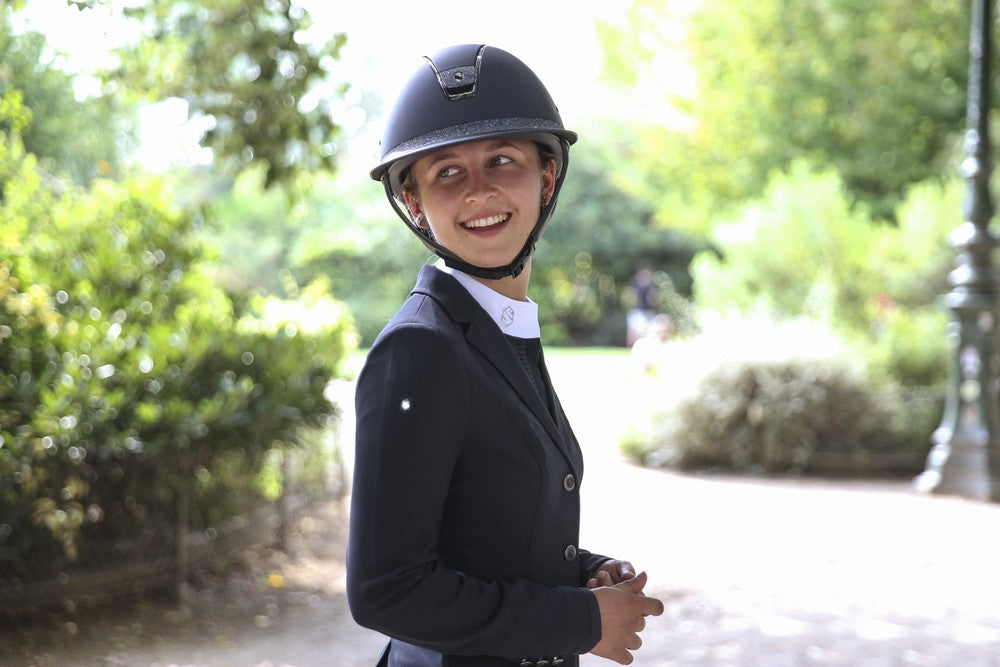 Buy Show Shirts Men at Horse Riders Classics
Do you want to buy Show Shirts Men ? That is of course possible at Horse Riders Classics. If you order before 4:00 PM, we will prepare your order for shipment today within Europe. Usually you will receive your package the next working day. Our shipment rates are shown during the check out. For international orders we have a fast delivery service with FedEx.
Contact