In ons assortiment hebben wij uiteraard een groot aanbod aan kniegrip rijbroeken van de grote merken. Denk aan Vestrum, Samshield, RG Italy, Animo Italia en Equiline. We vertellen je graag iets meer over de rijbroek met kniegrip.
Rijbroek met kniegrip of half grip?
Een andere uitdrukking voor kniegrip is half grip. Een rijbroek met kniegrip is gedeeltelijk voorzien van grip: alleen aan de binnenkant van de knieën en bij een deel van de bovenbenen. Dit in tegenstelling tot rijbroeken met full grip.

Waarom kniegrip?
Met een kniegrip rijbroek heb je alleen bij de knieën en bij de bovenbenen grip in het zadel. Omdat je bij het zitvlak geen grip hebt, zit je wat flexibeler in het zadel. Gaat jouw voorkeur uit naar een flexibeler zit met meer bewegingsvrijheid? Dan is een rijbroek met kniegrip waarschijnlijk wat voor jou. Springruiters kiezen bijvoorbeeld vaak voor dit type rijbroek. Waar het om gaat bij de keuze van een rijbroek, is dat je er lekker mee rijdt. Misschien is kniegrip wel de broek voor jou!
Kleuren

Naast de klassieke kleuren, zoals zwart en wit, hebben wij ook kniegrip rijbroeken met collectiekleuren. Ga je voor klassiek? Of toch liever voor een opvallende kleur? Jij beslist!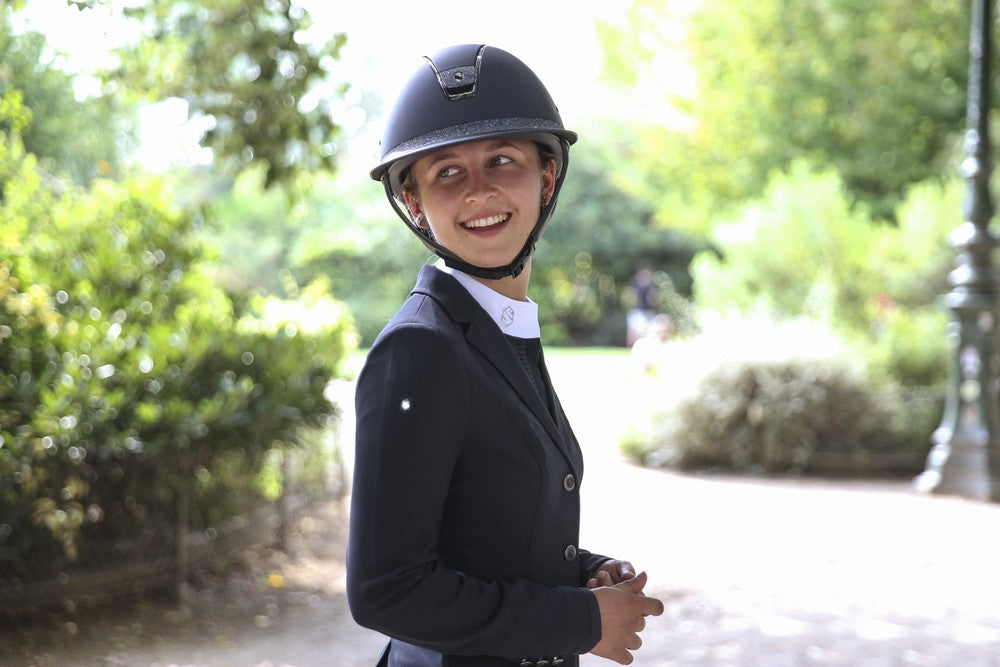 Buy Riding Breeches Knee Grip at Horse Riders Classics
Do you want to buy Riding Breeches Knee Grip ? That is of course possible at Horse Riders Classics. If you order before 4:00 PM, we will prepare your order for shipment today within Europe. Usually you will receive your package the next working day. Our shipment rates are shown during the check out. For international orders we have a fast delivery service with FedEx.
Contact