A competition jacket or show jacket is an indispensable item in your competition outfit. For many, the competition jacket is the item to make a statement with. Because: are you going for chic black or striking red? It's all possible at Horse Riders Classics.

Luxury show jackets from the best brands

In our range we have chosen a number of brands to fill the jacket collection with. These are brands such as Animo Italia, Equiline and Vestrum. These brands produce high quality products with the best materials and that is reflected in the appearance of these riding jackets. It is competition jackets that we stand for!

Custom Made-to-measure show jacket

In addition to the standard jackets from our stock, you can also choose to put together a riding jacket entirely according to your own wishes, for example with your stable colors or sponsor colours. This way you have a unique jacket that suits you completely and in which everyone will recognize you. We are happy to tell you more about a custom competition jacket.

Buy a showjacket at Horse Riders Classics

In our physical store we have the color samples and fitting jackets in stock, but we are also happy to help you make the right choice online. When you have finally made a choice for a new competition jacket, you can order it very easily.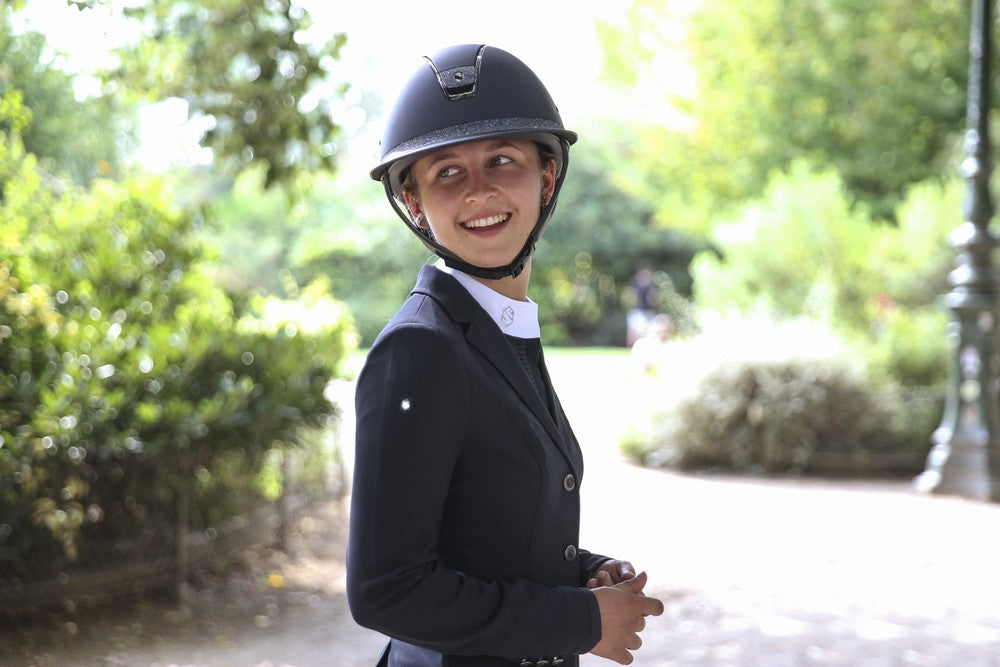 Buy Show jackets at Horse Riders Classics
Do you want to buy Show jackets ? That is of course possible at Horse Riders Classics. If you order before 4:00 PM, we will prepare your order for shipment today within Europe. Usually you will receive your package the next working day. Our shipment rates are shown during the check out. For international orders we have a fast delivery service with FedEx.
Contact