Chaps

You will find the most beautiful chaps for horse riding at Horse Riders Classics. With us you will find different chaps and mini chaps. Within our range you will find beautiful, exclusive chaps to combine with your jodhpurs or riding shoes. View our chaps online or discover our complete collection in our store.

Chaps or riding boots

Chaps are basically the shafts of a riding boot. You wear chaps in combination with riding shoes or jodhpurs while riding. Because the shoes and chaps are separate from each other, chaps are often more comfortable than riding boots and you have a little more freedom of movement. Moreover, you can easily take off your chaps after riding, so that you immediately have more freedom of movement.

Long chaps run from your ankle to your hips. Mini-chaps run from your ankle to your knee. With long chaps you don't always have to wear riding breeches and you also have a lot of grip while riding.

Riding chaps from exclusive brands

We offer an exclusive range of chaps. For example, we have the rock-solid brand Dy'on in our range. The Dy'on half chaps are loved by several top riders because of their good quality. The Dy'on brand has grown with their sturdy leather mini-chaps. If you buy a pair of chaps from Dy'on, you have a lifetime warranty on the zipper.

You will also find different chaps from Parlanti with us, you can choose from a calf leather or buffalo leather model, which is more durable. Of course, these chaps can be combined well with your Parlanti Jodphurs or riding shoes. Combine your chaps with riding shoes.

Our Tucci chaps are made of beautiful Italian calf leather and can be ordered in different colours. With the right riding shoes, it looks like you're wearing riding boots. We have these classic chaps in black in stock, but they are also available in the colors brown, blue or red.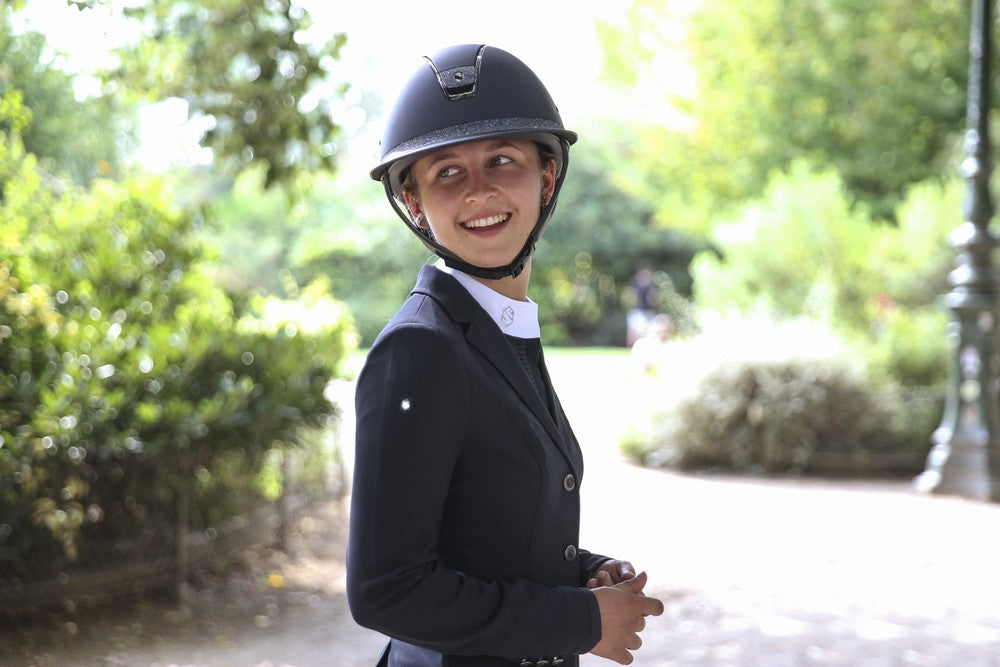 Buy Half chaps at Horse Riders Classics
Do you want to buy Half chaps ? That is of course possible at Horse Riders Classics. If you order before 4:00 PM, we will prepare your order for shipment today within Europe. Usually you will receive your package the next working day. Our shipment rates are shown during the check out. For international orders we have a fast delivery service with FedEx.
Contact