The Dy'on brand is known for its high-quality bridles and halters: the highest quality and high wearing comfort. Dy'on looks beautiful, lasts a long time and is a pleasure for your horse to wear. Get to know this excellent Belgian equestrian brand.

Dy'on: connection with your horse

With a bridle from Dy'on you will have an even better connection with your horse. Designing and manufacturing products for equestrian sports that contribute to the bond with your horse are central to Dy'on's vision. In addition, Dy'on continues to improve: innovation to bring the team performance of you and your horse to an even higher level.
Dy'on in our range
We have a wide selection of bridles and halters from the Dy'on brand in our range. These are all made of quality materials such as leather and rubber.
Dyon's leather bridles are made of the highest quality leather. This means they remain flexible and soft even in the most extreme weather conditions. That is important, because only then is it comfortable for your horse. Some of the models are decorated with beautiful details such as gemstones or metal nameplates.
Collections from Dy'on
Dy'on has divided its leather line into a number of sub-lines. All products within that line fit together and form a beautiful whole. Tip: select a collection on the Dy'on brand page and you will immediately see which products fall within this line.
Many collections can be easily combined in terms of style. Most lines have an extensive line of separate accessories such as nosebands, martingale forks and reins.
Dy'on sizes

Do you want to buy a Dy'on bridle? Dy'on bridles are a bit small, so the full size fits your horse in more than 90% of the cases. This also applies to horses with a small head. Would you like to see the products in person, just to be sure? Then you are always welcome in our physical store.
Official Dy'on sales point
Horse Riders Classics is an official Dy'on sales point. We are proud of it! This means that there is trust from Dy'on towards us. And of course we stand behind the quality of this reliable and chic brand 100%.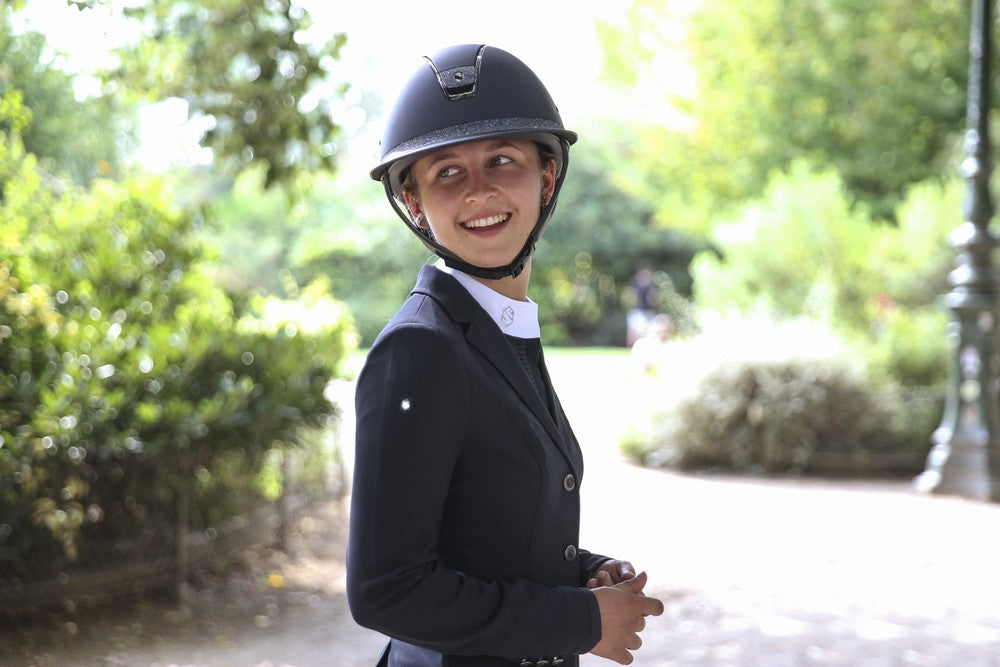 Buy Dyon at Horse Riders Classics
Do you want to buy products from the brand Dyon ? That is of course possible at Horse Riders Classics. If you order before 4:00 PM, we will prepare your order for shipment today. Usually you will receive your package the next day. You do not pay shipping costs for orders of at least € 99 (within NL, BE, DE).
In case you live outside the EU we offer VAT free prices. The VAT is taken off during checkout.

Would you rather come and shop in our store? You are always welcome in our shop in Ansen. Of course you can always contact us if you have any questions. We are happy to help you with professional advice.
Contact