KASK is an Italian producer of top helmets for all kinds of disciplines that place the highest demands on a helmet. View our wide range of KASK caps here. Do you want to know more about this brand? Then read on below. We would like to tell you more about the caps of the KASK brand.

Design and quality from KASK
What does the perfect horse helmet look like? KASK's mission is to find a perfect balance between looks, quality, safety, functionality and innovation. And you notice that immediately! KASK continuously invests in research and innovation, so that the quality of their riding helmets continues to improve. In a short time KASK has established itself among the top brands in equestrian sports. The brand distinguishes itself by its beautiful design, the highest quality and the best protection. And the latter is ultimately what a helmet is all about: the precious knowledge that you have the best protection available.

Wearing comfort and safety

Quality, safety and design are important things when it comes to a riding helmet, and KASK excels in those things. Everyone agrees on that. But what is perhaps even more important for riders is the wearing comfort. The perfectly ergonomic KASK caps have been developed to meet the needs of the world's top athletes, which is why they guarantee the wearer unparalleled comfort, even in the most rigorous conditions. KASK caps owe their unique qualities to an ingenious integrated structure system developed by the KASK team. This combines the highest level of protection with the lightest possible helmet mass to ensure comfort and safety for the wearer.

Prêt-à-porter or custom KASK riding helmet

KASK has an extensive collection of prèt-a-porter riding helmets. For example, the matte black KASK Kooki. You can also put together a KASK cap according to your own wishes. You can put together the helmet via the product configurator on our site and pass on the configuration to us so that we can order the helmet exactly according to your wishes.

Try on your KASK cap in our shop
You can easily order a KASK cap through our webshop. Would you like to try on your riding helmet first? Then visit our store. We have an extensive range of caps. And don't we have the helmet of your dreams in stock? Then we will order it for you and you will receive it within a few weeks.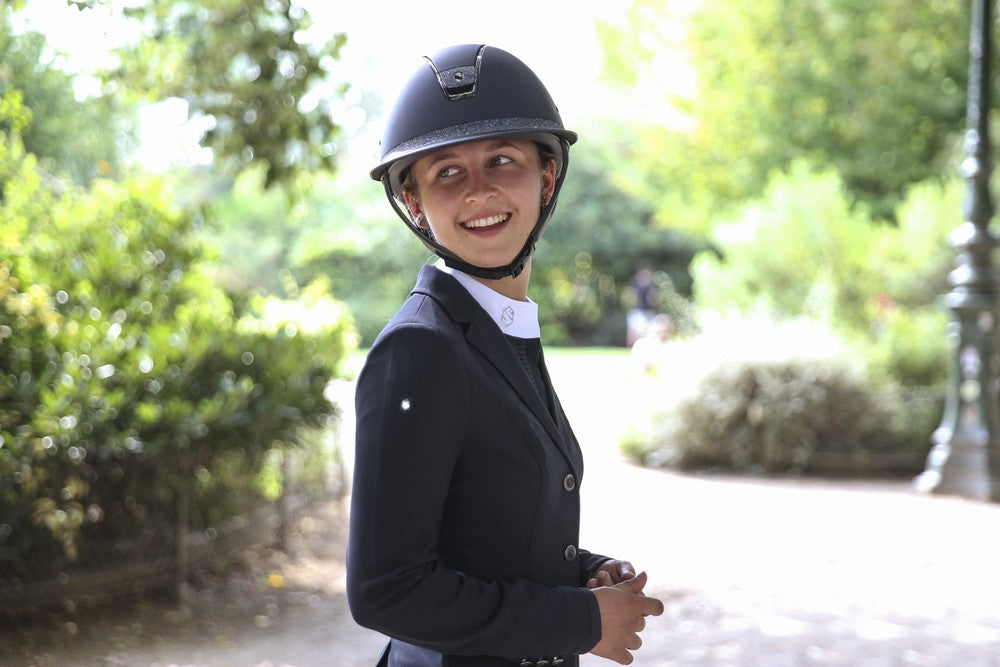 Buy Riding helmets Kask at Horse Riders Classics
Do you want to buy Riding helmets Kask ? That is of course possible at Horse Riders Classics. If you order before 4:00 PM, we will prepare your order for shipment today within Europe. Usually you will receive your package the next working day. Our shipment rates are shown during the check out. For international orders we have a fast delivery service with FedEx.
Contact