OnTyte can give you something that can greatly improve the safety of riding: magnetic stirrups. More and more riders rely on the innovative technology of this brand. View our entire OnTyte range here.
The OnTyte brand
For years, we at Horse Riders Classics have been proud of the fact that we are dealers of the OnTyte brand. OnTyte has developed a unique system of a magnetic stirrup in combination with soles with metal inlays. In combination with each other, the stirrups and soles provide a unique grip, so you will never lose your stirrups again.
About OnTyte
OnTyte is an American brand that combines innovation with high-quality materials and an extensive research & development department. The patented system has proven itself for years. It is not without reason that the world's top show jumping riders ride with OnTyte stirrups. A few examples of riders who ride with OnTyte stirrups are Edwina Tops, Laura Kraut and Darragh Kenny. Because in an all-decisive ride you don't want to fail because you lose a stirrup. The innovative OnTyte system is also popular among international Para-dressage riders. OnTyte fully complies with the FEI requirements.
How does OnTyte work?
OnTyte's magnetic stirrups provide a magnetic grip between the stirrups and the sole of the riding boot. This grip is not so strong that it cannot come loose, but it is strong enough to give the rider extra security, control and confidence. This system helps both inexperienced and experienced riders improve all aspects of riding. The OnTyte soles can easily be replaced with a replacement set.
Safety
So the bottom line: OnTyte offers you more safety while driving. The technology to make horse riding safer continues to improve, and this brand certainly contributes to that.
OnTyte in our range
At Horse Riders Classics we have a range of OnTyte stirrups to choose from. For example, the Flex Grip S4 and the Composite. We also have the matching soles in our webshop.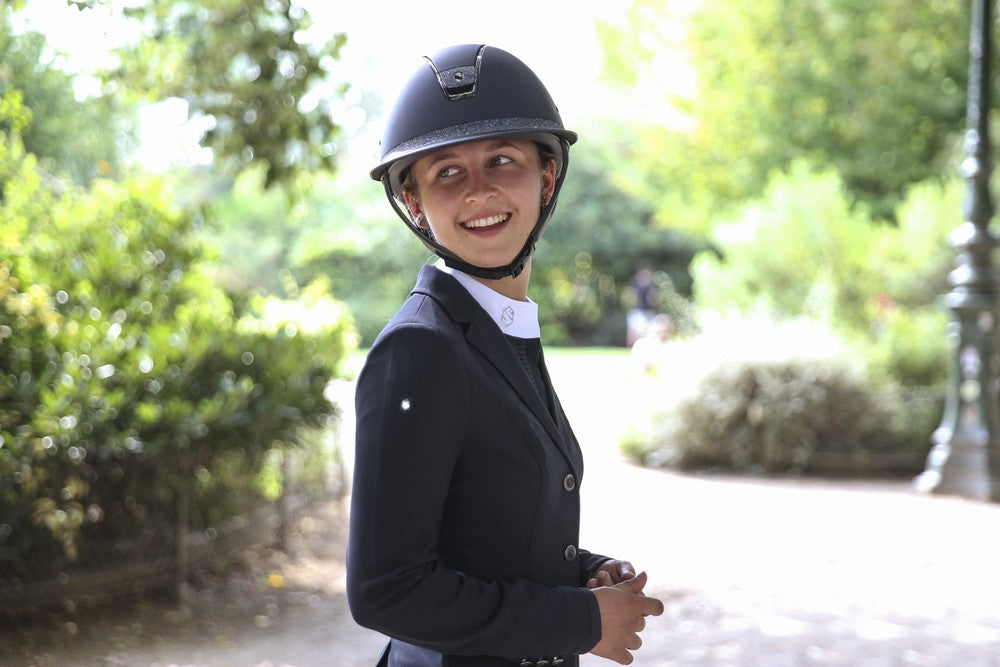 Buy OnTyte at Horse Riders Classics
Do you want to buy products from the brand OnTyte ? That is of course possible at Horse Riders Classics. If you order before 4:00 PM, we will prepare your order for shipment today. Usually you will receive your package the next day. You do not pay shipping costs for orders of at least € 99 (within NL, BE, DE).
In case you live outside the EU we offer VAT free prices. The VAT is taken off during checkout.

Would you rather come and shop in our store? You are always welcome in our shop in Ansen. Of course you can always contact us if you have any questions. We are happy to help you with professional advice.
Contact