Check out our Charles Owen riding caps here. This brand combines style with the highest degree of safety. Take a quick look to see which cap suits you best!
Famous caps by Charles Owen
The Charles Owen caps have been very popular among riders for years. Several top riders like to wear the Ayr8 riding helmet. That is why we also have this helmet in our range. The caps of this brand both have good ventilating properties and thanks to the microsuede lining of the helmet, the Charles Owen riding helmets have a classic look.

With time
But Charles Owen also keeps up with the times and has now launched a number of models with a removable inner lining. Model Luna is designed for everyday use and has a minimalist look, but 'under the hood' it has all the features of top model Halo. For example, the Luna is equipped with a unique 360° ventilation system under the ring that runs around the helmet. It also meets three international safety standards (including PAS015).

Charles Owen Halo
Model Halo is available in different variants and is also equipped with the unique 360° ventilation system under the ring. With this helmet, however, you can choose from many more options to make the helmet completely match your outfit. In addition, the helmet can optionally be equipped with MIPS.
MIPS is designed to protect against rotational motion (or kinematics) transmitted to the brain by oblique impacts to the head, which is how most riders fall.
MIPS's added protection system has been proven to reduce rotational motion when implemented in a helmet by redirecting energies and forces otherwise transmitted to the brain. This reduces the risk of brain damage.
Model Halo is available in a matte or glossy finish and if you want to adapt it completely to your own style, it is also possible to customize it yourself in the configurator and pass on your custom order to us. We will then order it exactly the way you want it.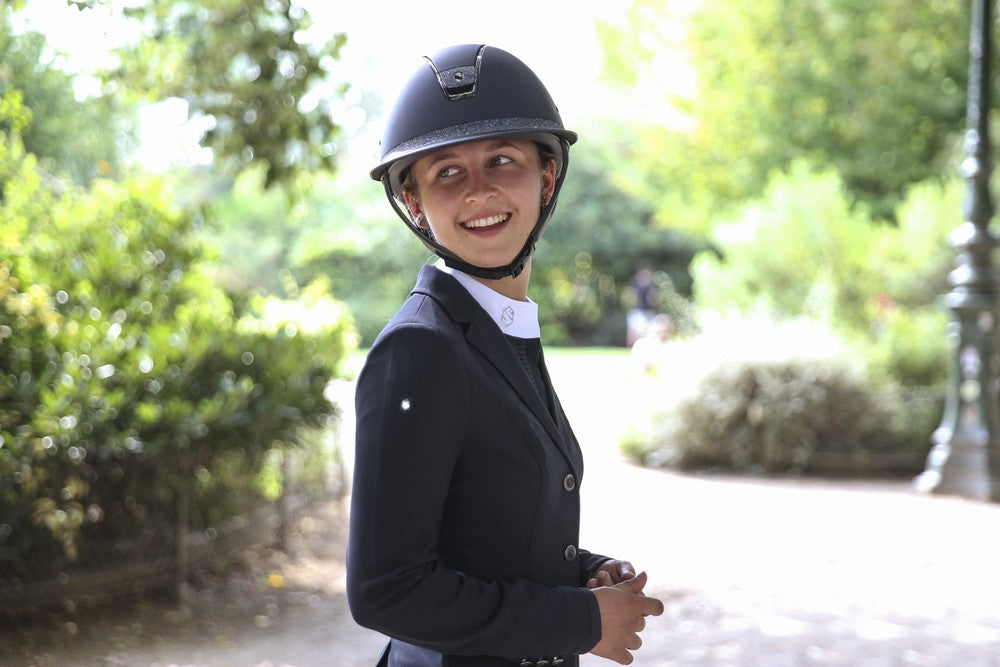 Buy Riding helmets Charles Owen at Horse Riders Classics
Do you want to buy products from the brand Riding helmets Charles Owen ? That is of course possible at Horse Riders Classics. If you order before 4:00 PM, we will prepare your order for shipment today. Usually you will receive your package the next day. You do not pay shipping costs for orders of at least € 99 (within NL, BE, DE).
In case you live outside the EU we offer VAT free prices. The VAT is taken off during checkout.

Would you rather come and shop in our store? You are always welcome in our shop in Ansen. Of course you can always contact us if you have any questions. We are happy to help you with professional advice.
Contact