In our webshop we only have brands that we consider to be of high quality. One of those brands is Eskadron. This brand has made its mark as a manufacturer of leg protection and other products. Order your Eskadron equestrian items here.

The top brand Eskadron
This equestrian brand has been making products for years that are used worldwide by horse lovers and professionals to protect and dress horses. Eskadron combines quality with an elegant and attractive design, and has therefore been loved by horse lovers for many years. We would like to tell you more about this brand and the products.
Quality is not a luxury
In 1977, the manufacturer launched the Eskadron collection: equipment for horses. The starting point at the time was to offer equipment that would be of a high standard. This has now become a matter of course for this equestrian brand. Eskadron's motto is: 'Quality is not a luxury.' When it comes to quality, this brand makes no compromises. For them it is most important that a horse always gets the best equipment.
Eskadron: collaboration with top riders
The best way to optimize products is to ask for input from those who place the highest demands on them and have the best views on them. In equestrian sports these are of course the riders themselves. That is why Eskadron works with top riders to guarantee that the products meet the highest quality requirements. An example of this is the collaboration with top rider Ludger Beerbaum. This collaboration resulted in the Eskadron Flexisoft tendon protector. This tendon protector and variants of it are used by riders worldwide.
Eskadron Collections
Every year Eskadron releases new collections. Eskadron combines well thought-out concepts with attractive looks. The brand therefore has new quality products every season that are completely in line with the latest fashion trends. This way you can be sure that your horse is not only optimally protected, but also looks beautiful. Are you curious what this season's Eskadron line looks like? Then quickly check out Eskadron's current collections.
Eskadron leg protection
At Eskadron, the protection of your horse is central. Eskadron's leg protection products are world famous. Consider, for example, bell boots, tendon protection and fetlock protection. All these forms of protection for your horse or pony have been thoroughly tested, so you can be sure that your pair receives the best possible protection. Do you want to know what leg protection your horse needs? Please feel free to contact us or visit our store.
Horse blankets

A good horse blanket is not an unnecessary luxury. Especially when it starts to get colder, it is important that you keep your horse warm. Our range includes Eskadron outdoor blankets, fleece blankets and underblankets.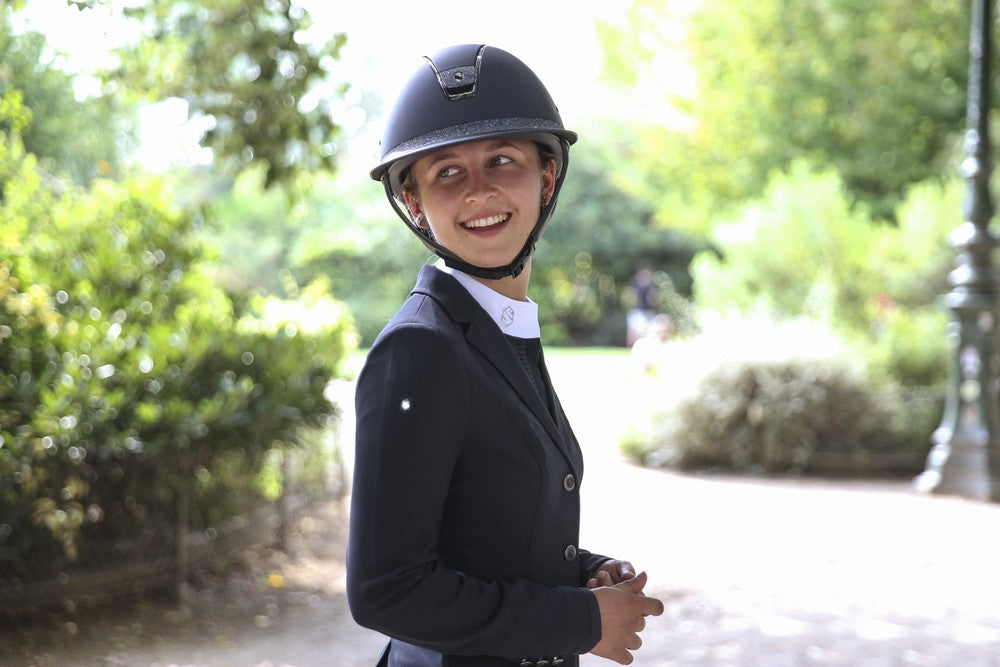 Buy Eskadron at Horse Riders Classics
Do you want to buy products from the brand Eskadron ? That is of course possible at Horse Riders Classics. If you order before 4:00 PM, we will prepare your order for shipment today. Usually you will receive your package the next day. You do not pay shipping costs for orders of at least € 99 (within NL, BE, DE).
In case you live outside the EU we offer VAT free prices. The VAT is taken off during checkout.

Would you rather come and shop in our store? You are always welcome in our shop in Ansen. Of course you can always contact us if you have any questions. We are happy to help you with professional advice.
Contact