What are you looking for from ONE Equestrian? Gloves, a coat brush, socks or another accessory for you or your horse? View our extensive ONE Equestrian range here.
The ONE Equestrian brand
ONE Equestrian is a relatively new name in the equestrian world, but it is indeed a proven brand. It is the Trust Equestrian line with all items except the well-known bits. It is also called Trust's accessory line.
Care and accessories
ONE Equestrian has an extensive line of brushes, luxurious wooden competition attributes, saddle pads, riding gloves and kick pads. We would like to tell you more about the products of this brand in our range.
The vision of ONE Equestrian
At ONE Equestrian the emphasis is on functionality, quality and innovation. The products of this brand are continuously improved by the experiences of the user: the riders. Every rider, professional or amateur, should be satisfied with their products. This way, as a rider, you don't have to worry about your equipment. One less thing to worry about, so you can fully focus on the care that matters: caring for your horse.
Products from ONE Equestrian
The ONE Equestrian range is constantly developing and becoming increasingly extensive. Think of the famous director's chairs, the Touch gloves or the brushes. ONE offers a wide variety of products for horses, riders and stables.
Developed by and for riders
It is clear that the people who work with horses on a daily basis know best what you need to take good care of your horse. That is the approach of ONE Equestrian. This brand gives you what you need: from a horse lover for a horse lover, with the quality of Trust.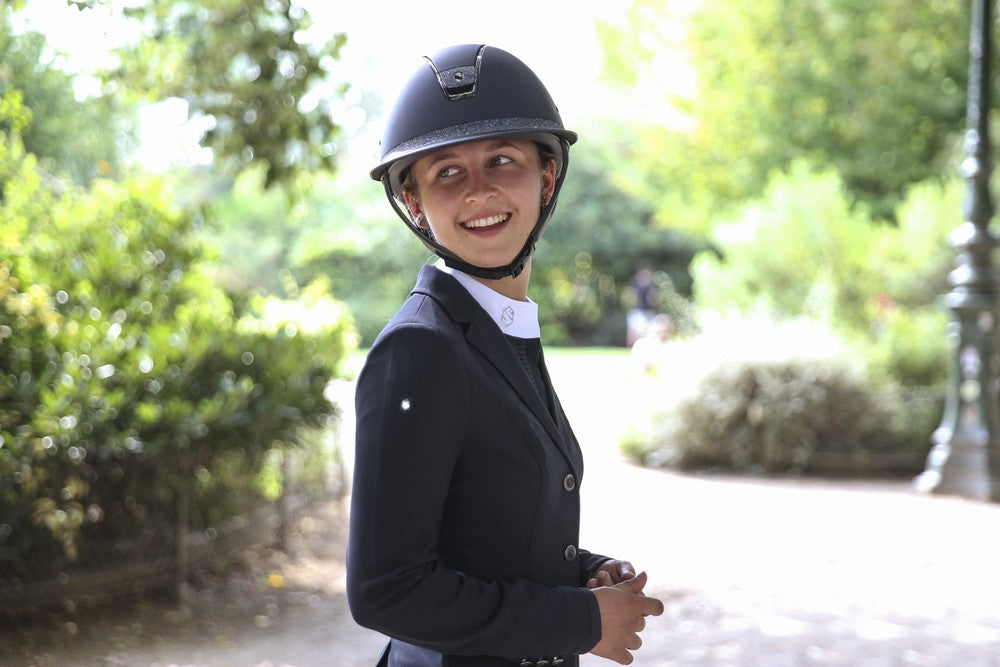 Buy ONE Equestrian accessories for your horse at Horse Riders Classics
Do you want to buy products from the brand ONE Equestrian accessories for your horse ? That is of course possible at Horse Riders Classics. If you order before 4:00 PM, we will prepare your order for shipment today. Usually you will receive your package the next day. You do not pay shipping costs for orders of at least € 99 (within NL, BE, DE).
In case you live outside the EU we offer VAT free prices. The VAT is taken off during checkout.

Would you rather come and shop in our store? You are always welcome in our shop in Ansen. Of course you can always contact us if you have any questions. We are happy to help you with professional advice.
Contact