Why a horse rug?

Horse rugs are used for different purposes. Some horses do not necessarily need a rug, other horses do. In itself, a horse can easily maintain its body temperature and a little wetness can do no harm. But when does your horse need a blanket? That depends on several factors. We are happy to explain a little more about the usefulness of horse rugs and which rug is the best to buy.

Temperature or weather

Is it very cold? Or does the rain last for a long time? Then it is best to give your horse a rain or winter blanket as a precaution. This prevents your horse from getting sick because it is too cold.

storage

Is your horse often in the stable or is it mainly found in the meadow? If your horse is stabled a lot, it probably has less winter coat, which means that a winter rug is required. If the stable is well insulated, windproof and your horse is stabled with other horses, the temperature inside will also be a lot higher than outside.

Breed

Certain breeds have a good winter coat, while other breeds from southern climates will have a less thick coat. So check whether your horse is well adapted to the circumstances in your area.

Body condition

Do you have a horse that is a bit older or weaker? Then it is best to be on the safe side and make sure that you have some good horse blankets to take good care of your horse.

Which horse rugs do you need?

There are a number of horse blankets that you absolutely need to take good care of your horse. We have listed the most important blankets and their main functions for you.

Stable rug

A stable blanket is a blanket that you use when your horse is in the stable. You use this to ensure that your horse does not produce a winter coat and it prevents the horse from getting cold.

Winter blanket

A winter blanket is meant to keep a horse warm. If it is very cold, it does not hurt to give a horse a winter blanket, even if the horse is outside a lot. If your horse is in the stable a lot, it needs a winter blanket in the meadow.

Summer blanket

A summer blanket can have several functions. For example, it protects against stinging flies during the summer (fly blanket), it protects against cold nights and a summer blanket is also used to prevent your horse from cooling down too quickly after riding.

Rain blanket or waterproof rug

Rain can cause your horse to get cold or sick because it has been wet for too long. A rain blanket prevents your horse from getting wet and ensures that your horse can also go to the pasture during a wet summer.

Buy your horse blanket

Do you want to buy a horse blanket? Then make sure you buy the right size for your horse. A horse blanket must fit well, this is the only way to prevent the cold from getting through or your horse from getting chafing marks from the blanket. You can determine the size for your horse rug as follows:

Measure the length of the back from the tip of the withers to below the root of the tail.
Then measure the bottom length from the chest, along the belly to the hindquarters.
Finally, you measure the height at the withers, so that you can be sure that the horse blanket falls below the belly edge.


By combining these sizes you know exactly which size to order for your horse. Also pay close attention to the neck size of your horse to prevent it from pinching.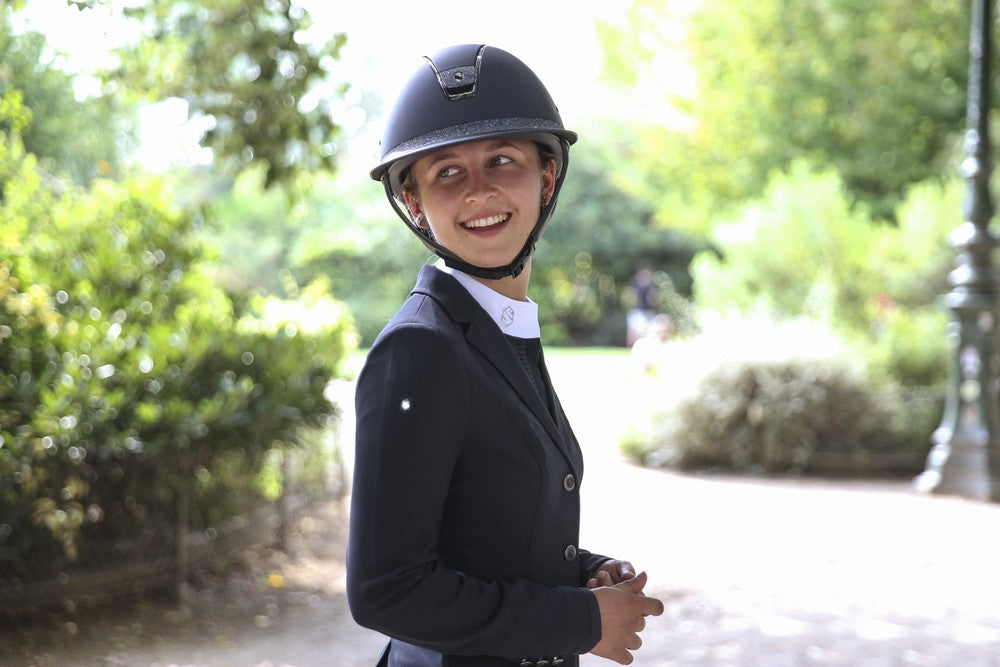 Buy Horse Rugs at Horse Riders Classics
Do you want to buy Horse Rugs ? That is of course possible at Horse Riders Classics. If you order before 4:00 PM, we will prepare your order for shipment today within Europe. Usually you will receive your package the next working day. Our shipment rates are shown during the check out. For international orders we have a fast delivery service with FedEx.
Contact