Riding socks: an important but often forgotten part of the rider's equipment. We are happy to tell you more about our range and about the function of riding socks.

Why riding socks?

Why choose your own riding socks? Why are good riding socks important? First of all, riding socks are of course intended for comfort, but during horseback riding the socks also ensure that your riding breeches stay in place. That is why you usually wear the socks over your riding breeches. In addition, riding socks are exceptionally long, making them easy to combine with riding boots. Normal socks are usually too short for riding boots. Are your boots longer than your socks? Then your boots can chafe and irritate. In addition, all riding socks have a sturdy elastic at the top, so that they cannot simply slip down.

Which riding socks to choose?

It is therefore a good idea to buy a number of good riding socks. Are you going for basic riding socks or extra stylish socks to complete your outfit? In our range you will only find riding socks from top brands and of the best quality.

Thin socks
Thin socks are very nice for spring or to wear in tight riding boots or chaps, but for example to have better contact with your horse.

Winter socks

However, you will want to wear thicker riding socks in the winter. Several riding socks in our range are also a bit thicker at the toes and heel to give more comfort. Ideal for when you quickly get cold feet. In addition, our riding socks are always thinner at the calf, so that you can maintain good contact with your horse.

Assortment: the brands

The number of brands that develop socks especially for the rider is increasing. We have riding socks from ONE Equestrian, Eqode, Animo, Equiline, Samshield and Vestrum in our range. That shows that the big brands take horse ice socks seriously.

The Animo riding socks in our range are available in 8 different models and the most common colours. You can recognize many of the Animo Italia socks by the graceful studs. The Equiline riding socks in our range are mostly ultra-light socks, which are ideal in spring or summer.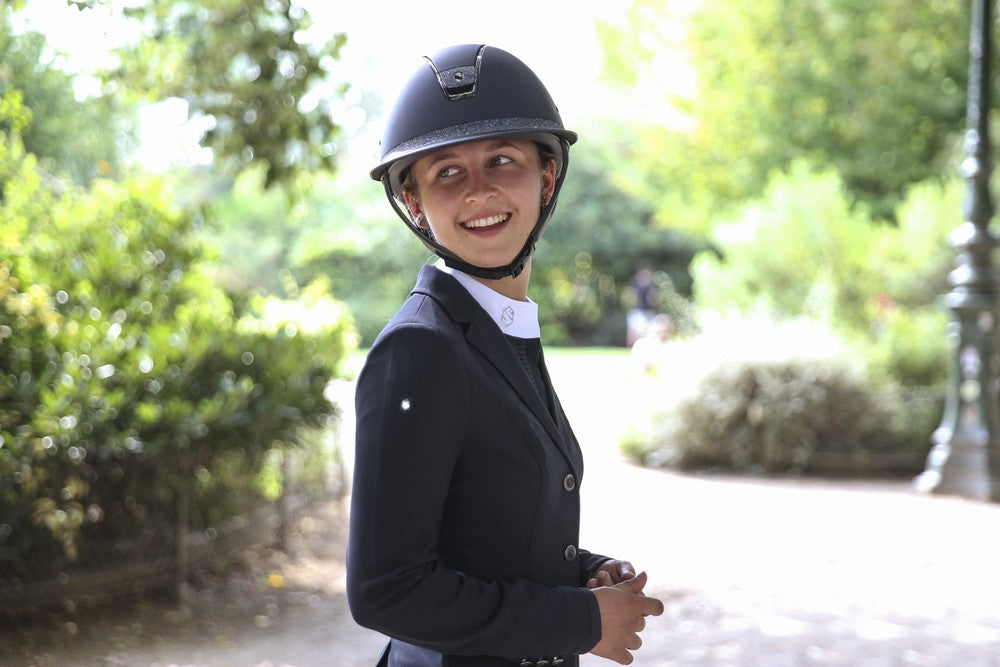 Buy Riding socks at Horse Riders Classics
Do you want to buy Riding socks ? That is of course possible at Horse Riders Classics. If you order before 4:00 PM, we will prepare your order for shipment today within Europe. Usually you will receive your package the next working day. Our shipment rates are shown during the check out. For international orders we have a fast delivery service with FedEx.
Contact