Absorbine is a manufacturer of premium horse care products. Hence, horse lovers worldwide love to use its products. Check out the Absorbine products we have in our range on this page.
Products of the Absorbine brand
Absorbine is a manufacturer of premium horse care products. Since 1892, this company has been all about the best care for horses. Over the years, this company has further developed and perfected its care products for horses. That is why horse lovers worldwide like to use its products. We are happy to tell you a little more about this top brand and about the Absorbine products that we have in our range.
Absorbine care products
In the late 1800s, Mary and Wilbur Young ran a piano delivery business. This delivery service was powered by horsepower. It was customary at that time to treat horses that became lame with a painful method: heating until blisters appeared. This did not sit well with Mary. She was versed in plant and herbology and developed a method to treat her horses effectively and painlessly: with a herbal ointment. This ointment became such a success that the Young family started producing horse care products under the name Absorbine.
Coat care
Absorbine has various products for the care of your horse's coat. For example Miracle Groom, a 5-in-1 care product that cleanses, conditions, gives shine, detangles and gives a nice smell. In addition, there are also products purely for stain removal or against tangles. The Ultrashield coat lotion is a water-based herbal spray with seven essential oils that keep your horse's coat in optimal condition and give it a beautiful shine.
Hoof care
Absorbine also has a wide range in the Hooflex line for your horse's hooves. Think of the hoof lotion, a hoof dressing or a hoof oil. These products contain therapeutic ingredients that improve the flexibility and health of the hooves, among other things.
Leather care
Leather is of course an important material for horses. Many pieces of horse equipment are made of it. With the leather cream Horseman's One Step keep the leather supple and clean. The cream penetrates deep into the leather and prevents it from drying out.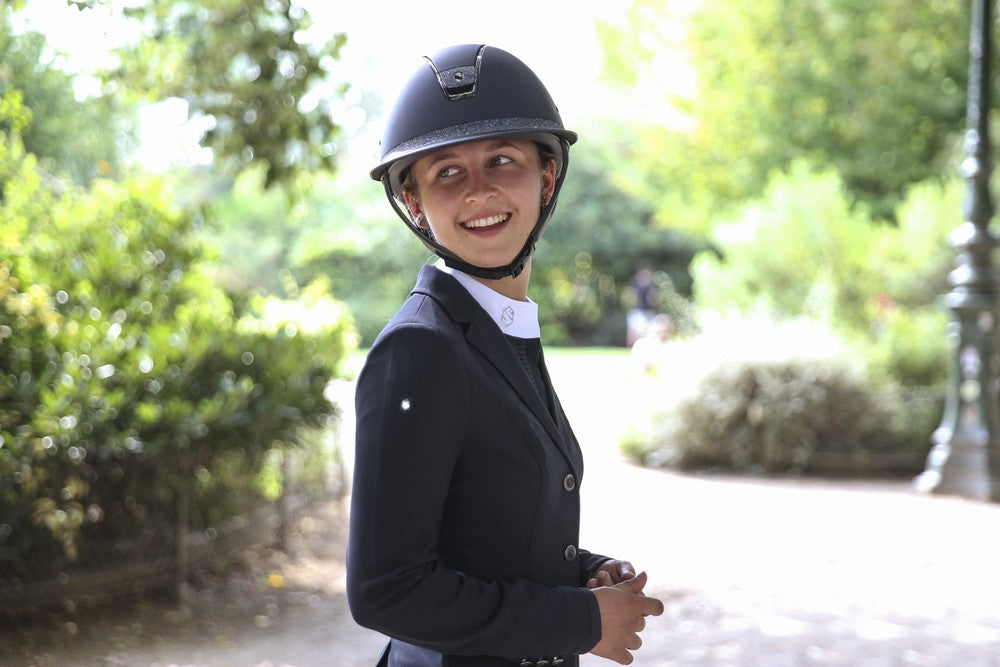 Buy Absorbine horse care products at Horse Riders Classics
Do you want to buy products from the brand Absorbine horse care products ? That is of course possible at Horse Riders Classics. If you order before 4:00 PM, we will prepare your order for shipment today. Usually you will receive your package the next day. You do not pay shipping costs for orders of at least € 99 (within NL, BE, DE).
In case you live outside the EU we offer VAT free prices. The VAT is taken off during checkout.

Would you rather come and shop in our store? You are always welcome in our shop in Ansen. Of course you can always contact us if you have any questions. We are happy to help you with professional advice.
Contact