Wij hebben in ons assortiment full-grip rijbroeken van alle grote merken. Denk hierbij aan Samshield, Vestrum en Equiline. Deze merken bieden full-grip broeken aan die je zowel het comfort, de grip als de looks geven die je in zo'n rijbroek zoekt. We leggen je graag iets meer uit over dit type rijbroek.
Waarom full-grip?
Een full-grip rijbroek is een rijbroek waarbij de stof aan de binnenkant van de benen én op het zitvlak grip biedt. Met full-grip rijbroek zit je dus steviger in het zadel. Dat is vooral erg fijn voor beginnende ruiters en bij dressuurruiters.
Kleuren full-grip rijbroeken
Net als bij andere rijbroeken heb je bij full-grip broeken keuze uit meerdere kleuren. Van klassiek blauw, zwart of wit tot groen en rood.
Full-grip kiezen
Ook binnen de full-grip rijbroeken heb je verschillende gradaties en manieren van het bieden van grip tijdens het paardrijden. Equiline heeft bijvoorbeeld Q full grip (voor velen extra fijne grip) terwijl andere merken net weer een andere systeem gebruiken. Ook qua afwerking zijn er verschillen tussen de merken. Waar het meestal op neerkomt: kies de variant die voor jou het lekkerst zit. Kom gerust langs in onze winkel om te passen!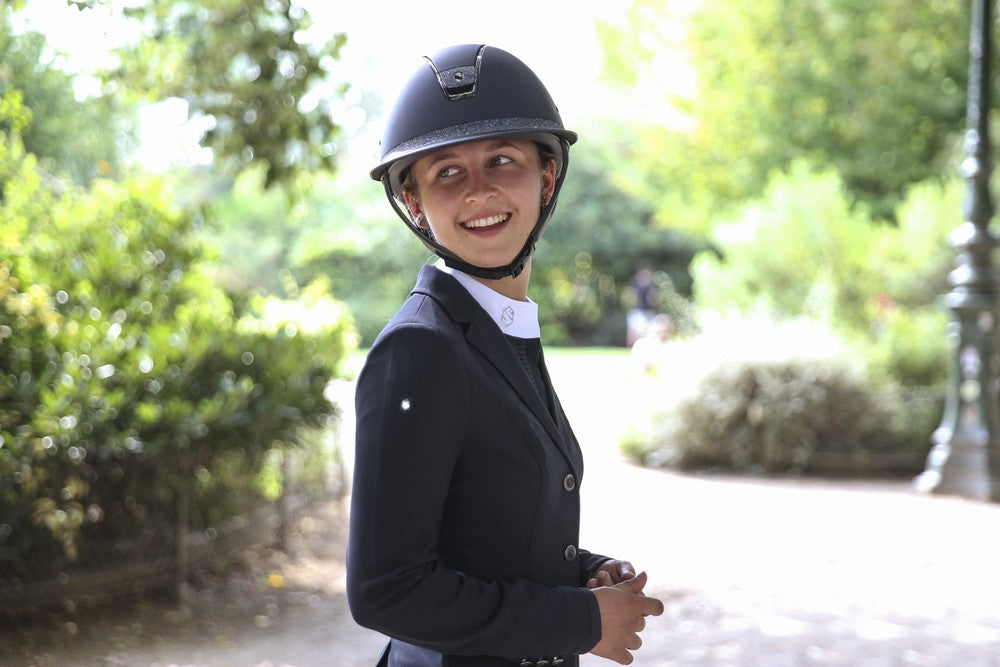 Buy Riding Breeches Full Grip at Horse Riders Classics
Do you want to buy Riding Breeches Full Grip ? That is of course possible at Horse Riders Classics. If you order before 4:00 PM, we will prepare your order for shipment today within Europe. Usually you will receive your package the next working day. Our shipment rates are shown during the check out. For international orders we have a fast delivery service with FedEx.
Contact