Jodphurs

Jodphurs, also called riding shoes, are specially designed for horse riding. In appearance they look a bit like 'Chelsea boots'. You can combine jodhpurs with chaps and use them as a replacement for riding boots. In our range you will find various Jodphurs and stable shoes from exclusive brands such as Tucci, Parlanti and Dy'on.

About jodphurs

Jodphurs have a small heel and a sole with not too much profile, so that you do not easily get your feet stuck in the stirrups. The shoes often have an elastic, so you can easily put them on and take them off. Most jodhpurs in our range also have a double zipper or are fitted with single laces for a chic look.

In general, jodhpurs are made of rubber or supple leather. In our collection you will only find leather jodhpurs in calfskin or buffalo leather. Jodhpurs in combination with chaps are often more comfortable than riding boots. And something more practical: After riding you can take off the chaps and keep your jodhpurs on. In our range you will find jodhpurs from size 36 to 45.

Brands at Horse Riders Classics

At Horse Riders Classics you will find jodhpurs from exclusive brands such as Dy'on, Tucci and Parlanti. The Belgian brand Dy'on is particularly famous for their beautiful mini-chaps that are loved by top riders. Combine your Dy'on jodhpurs with the mini chaps for top quality with the look of luxury riding boots.

We have the EZ jodhpurs from the Tucci brand that can be combined well with the original chaps. We also have Tucci jodhpurs from the Harl model that are inspired by motorcycle boots. You can combine these chaps nicely with the Harley chaps in our range.

We also have the beautiful Parlanti jodhpurs and chaps that are known for their excellent quality and popularity among professional riders.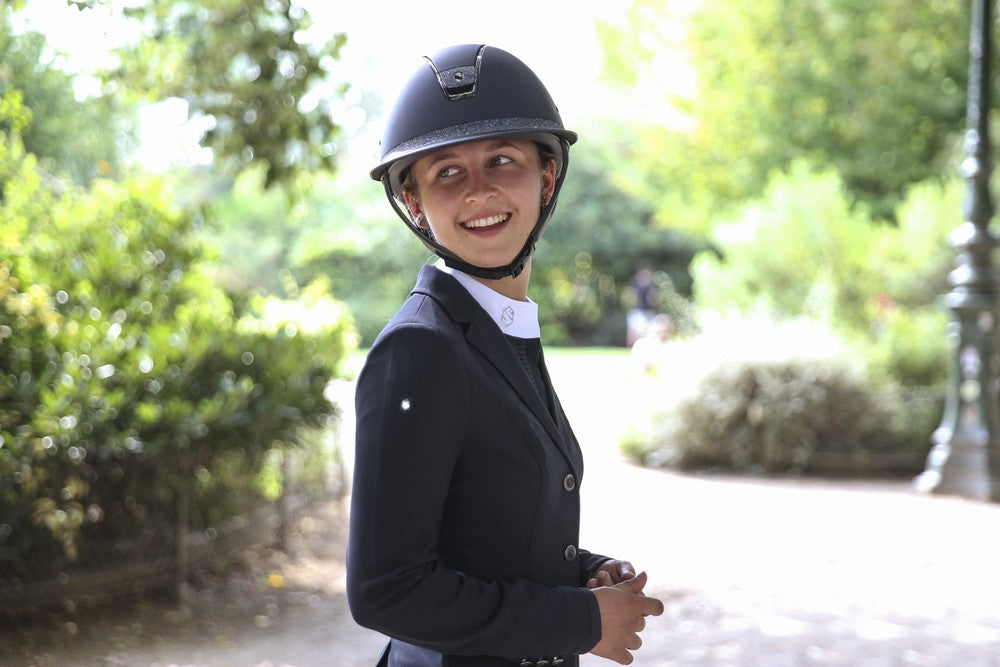 Buy Riding shoes & stable shoes at Horse Riders Classics
Do you want to buy Riding shoes & stable shoes ? That is of course possible at Horse Riders Classics. If you order before 4:00 PM, we will prepare your order for shipment today within Europe. Usually you will receive your package the next working day. Our shipment rates are shown during the check out. For international orders we have a fast delivery service with FedEx.
Contact