Which product are you looking for from the Seaver brand? Seaver is on the rise thanks to the unique innovations that Seaver is rolling out. Seaver makes horse riding safer with airbag vests and training sensors. View them here!
Seaver: safety while riding
Seaver is a relatively new brand that is taking a completely new approach when it comes to horse riding safety: Seaver offers additional solutions for safe horse riding, through airbags and other technology. You can use this technology to make your training with your horse even more effective, but also to ensure your own safety and that of your horse. That's why many riders are currently choosing Seaver.
Startup from 2016: well-being comes first
Seaver has only been around since 2016. The startup started in Paris with Zakaria Antar and Pierre Yves Lalo. With great enthusiasm, the small team started developing technology to improve the bond between rider and horse. What comes first: the well-being of horse and rider. Other sports also benefit from Seaver Technology.
The horse receives better protection by measuring its performance; the rider benefits from better safety through products such as an airbag vest. In short, the relationship with your horse is improving rapidly. In fact, with Seaver a world opens up for you.
Better training with Seaver

Do you rely on your feelings during your training? Your gut could be completely wrong. Perhaps you can better utilize the potential in your horse with concrete figures about its performance. Seaver approaches your horse like an athlete. With Seaver's connected sensors you collect large amounts of data that give you insight into the quality of your training:
Cardio
Measurement of jumps performed
Mobility
Health of your horse
and much more
Based on measurement you can improve your training and achieve even more together. It is therefore not surprising that many top riders collaborate with Seaver. But more and more amateurs are also using this great technology.
Getting started with Seaver
You can get started right away with airbags, training sensors and heart rate belts for your horse. You don't have to be an IT professional to use Seaver, because everything works intuitively and clearly. You can get started right away! In short, with Seaver you make your training even better.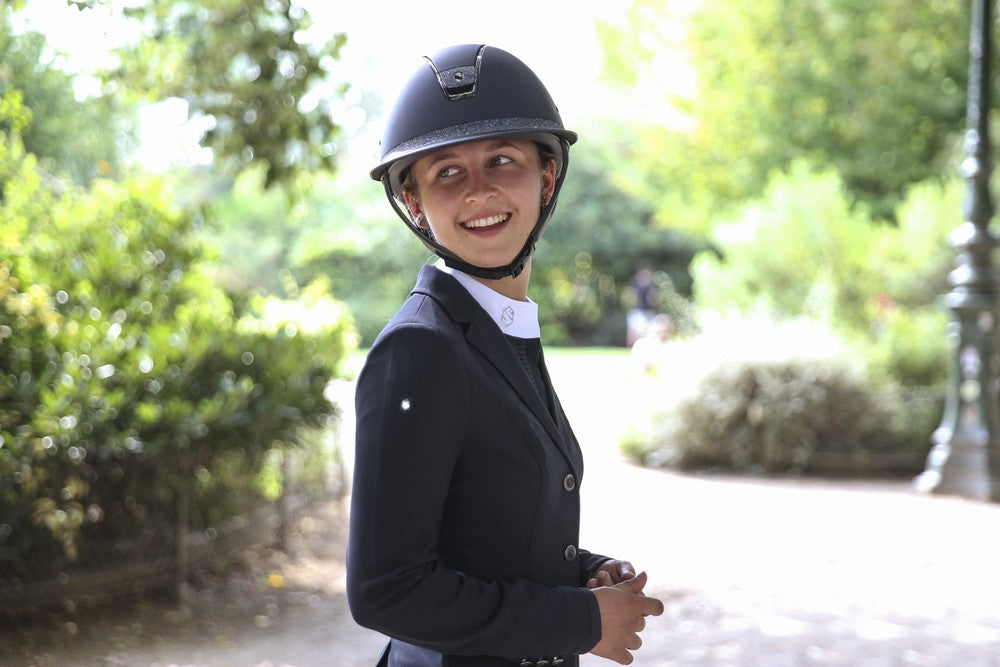 Buy Seaver at Horse Riders Classics
Do you want to buy products from the brand Seaver ? That is of course possible at Horse Riders Classics. If you order before 4:00 PM, we will prepare your order for shipment today. Usually you will receive your package the next day. You do not pay shipping costs for orders of at least € 99 (within NL, BE, DE).
In case you live outside the EU we offer VAT free prices. The VAT is taken off during checkout.

Would you rather come and shop in our store? You are always welcome in our shop in Ansen. Of course you can always contact us if you have any questions. We are happy to help you with professional advice.
Contact