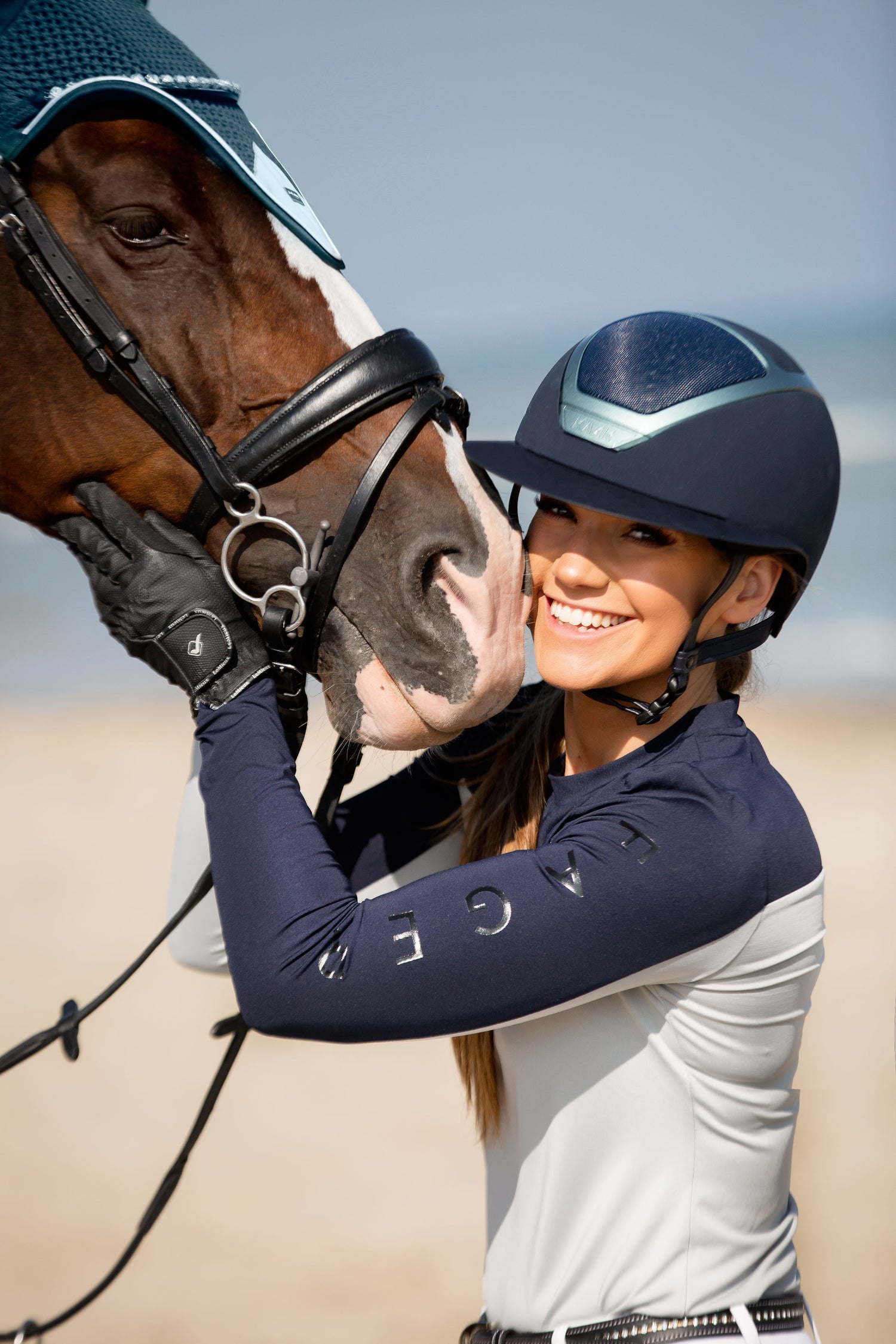 Do you have a question?
Then read the answers to frequently asked questions below. Is your question not included? Then please contact us.
Contact
Collapsible content
What distinguishes Horse Riders Classics from other equestrian shops?

We have a unique product range in which the quality of the brand is decisive for us. We go for the sale of sustainable products that last a long time with proper maintenance. We do follow the trends, but quality is our number one priority. We provide accessible and professional advice as you would expect from horse people. We like to take this a step further, so are you looking for something that cannot be found on our site? Then we are happy to find it for you. Thanks to the extensive custom options, we can often make it or purchase it especially for you.
I would like to come by to see the products. Do you have a store?

We have a store in Ansen where you can view our collection. Keep an eye on Google for different opening hours during, for example, holidays or events. We are also open on other days and times by appointment. You can make an appointment via the contact form or by telephone. The address of our store is:

Dwingelweg 14
7964KK Ansen
How long does it take to receive my products?

Products that are in stock will be delivered to the shipping address specified by you within 2 - 5 working days after the purchase amount has been paid. Products in stock and ordered before 3 p.m. are shipped the same day. Customized products such as the Flex-on stirrups and items from Anna Scarpati and Equiline have specific delivery times. An indication of those delivery times can be found with the relevant product. Please note that the delivery time is shown before you have put the product in your basket. Is the product already in your shopping cart? Then it is wise to take it out again so that the delivery time is shown again.
I don't like my article, what now?

Of course that can happen. See this page for returning products.
How can I pay?

You can pay by iDeal, credit card, a separate transfer (everything via payment portal Mollie) or via PayPal. During the ordering process you can select your desired payment method. It is also possible to pay afterwards with Klarna Pay Later.
I am unable to place an order. How did that happen?

Due to updates of internet browsers, it may happen that the order is not successful. For example, you will see, no carrier can be selected. In that case, please contact us.
I have a VAT number from an EU country outside the Netherlands. How does that work?

In this case you can shop with us without paying VAT. Enter your VAT number during the checkout procedure so that it can be validated. After approval of the validation, the VAT will be deducted from your order. You then automatically pay the amount excluding VAT and the invoice complies with European directives. Will VAT still be charged? Then please contact us.
I live outside an EU member state. Do I have to pay VAT?

If you live in a country outside the EU and the goods also have a destination outside the EU, you do not pay VAT with us. During the checkout procedure, the VAT is automatically deducted from the total amount as soon as you enter the country of destination. The invoice also states that your order includes 0% VAT. Until you indicate the country of destination, you will see all prices in our shop including VAT. The VAT rates in the Netherlands are 21% on all articles such as clothing, leatherwork and all kinds of products and 9% on feed and nutritional supplements.
Which brands does Horse Riders Classics have in its range?

We only have the best brands in our store. Think of major equestrian brands such as Vestrum, Equiline and Samshield. View all our brands here.