Eqode by Equiline is a striking brand in the field of riding clothing. It combines high-quality materials, innovative designs and functional details to provide riders with comfortable and stylish clothing options. Check out Eqode here!
The Eqode brand
Eqode, the sister of the well-known brand Equiline , focuses on both performance and looks. It originated from the philosophy of the parent company, so the foundation of this brand is solid. Over the years, the brand has nestled among the big brands, because Eqode is actually on par with the big boys.

Eqode riding breeches: contemporary and durable
Eqode is a contemporary brand with a stylish line of fine basics that more and more horse lovers are very happy with. The Eqode basic collection consists of breeches with knee grip and full grip for both women and men, jackets, vests, sweaters and t-shirts. In addition, Eqode also has nice accessories such as riding socks and an elastic belt in its range. For each his own! The clothing is often made from technically advanced fabrics that ensure breathability, freedom of movement and durability.
An eye for detail and design

What sets Eqode apart is the attention to details and design. The garments often have refined finishes, subtle logos and stylish accents that contribute to a modern look. Both recreational riders and professional athletes can find clothing that meets their needs and personal style.
In addition, Eqode strives for functionality. For example, many of their riding breeches have grip elements on the inside of the knees, which allows a better grip on the saddle. These types of innovative features improve the riding experience and performance of the rider.
Eqode: a valued brand

All in all, Eqode by Equiline is a brand known for its high-quality riding clothing that is both performance-oriented and fashionable. It has a positive reputation in the equestrian community and is appreciated by riders looking for comfortable and high-quality clothing options. Would you like to know more about Eqode or the products of this brand? Feel free to contact us. We are happy to help you.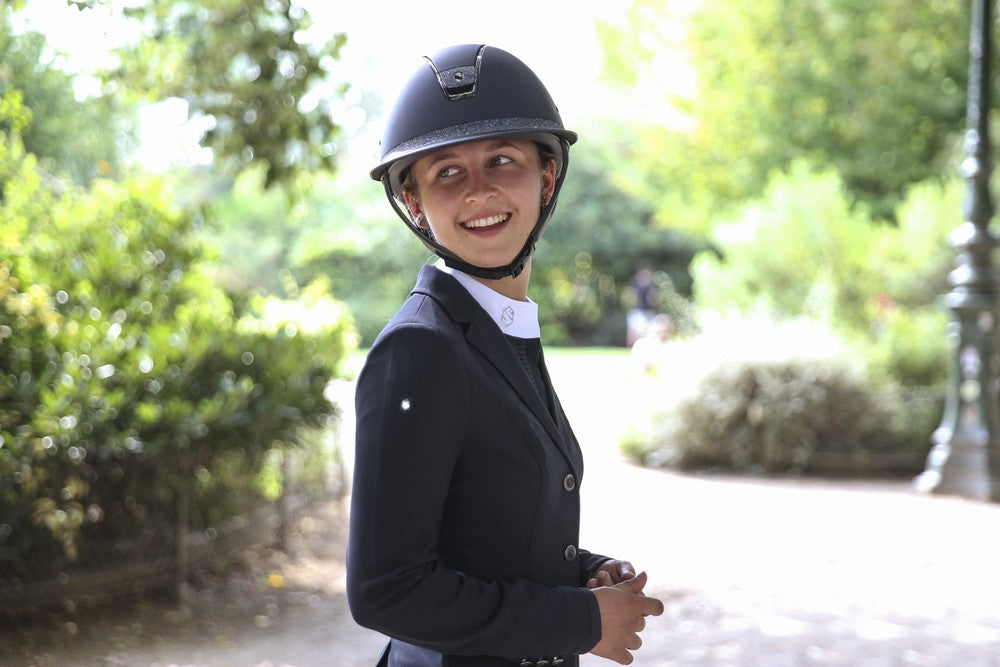 Buy Eqode by Equiline for riders at Horse Riders Classics
Do you want to buy products from the brand Eqode by Equiline for riders ? That is of course possible at Horse Riders Classics. If you order before 4:00 PM, we will prepare your order for shipment today. Usually you will receive your package the next day. You do not pay shipping costs for orders of at least € 99 (within NL, BE, DE).
In case you live outside the EU we offer VAT free prices. The VAT is taken off during checkout.

Would you rather come and shop in our store? You are always welcome in our shop in Ansen. Of course you can always contact us if you have any questions. We are happy to help you with professional advice.
Contact