In our range you will find a wide range of products from the Kentucky Horsewear brand, the brand for innovative and animal-friendly products for horses. This brand makes a wide range of horse equipment such as protection for the horse, saddle pads, maintenance products and much more. In short: almost everything for the horse and in the stable.

The Kentucky Horsewear brand
Kentucky Horsewear is a Belgian brand for products for your horse or pony. The product range of this sustainable brand consists of leg protectors, halters, girths, saddle pads, fly hats, blankets and a number of other products. These collections are now sold worldwide.
The Kentucky Horsewear Story
Kentucky Horsewear was born out of the desire to stand out from the crowd. It all started very small in Belgium. Thomas Tuytens developed a product that would really add something to the horse world: leg protection. These different types of leg protection quickly became a hit. From this beginning other products were soon developed, each of a high quality.
The range soon expanded and Kentucky Horsewear became a brand that can no longer be ignored in the equestrian world. Kentucky is now led by product manager Claudia Weber and CEO Thomas Tuytens.
Kentucky Core Values
Kentucky is all about excellence and innovation. This is reflected in the brand's urge to constantly strive for improvement and development. But of course the environment is considered. A great combination of high quality materials and durability. If you choose Kentucky, you will get something good at home. But you also know that the environmental impact is low.
Animal friendliness
Characteristic of Kentucky Horsewear is the animal-friendly mission they have. The leather products such as halters and tendon boots are all made of high-quality imitation leather. Indistinguishable from the real thing and wonderfully smooth and soft. The wool/fur used is also synthetic. But here too, it is wonderfully soft and has ventilating properties. Even after frequent washing, the fur girths, fur halters and other fur products for your horse still look like new.
Kentucky Horsewear
In addition to this range for horses, we also have products in our range from Kentucky Dogwear. This branch of the brand produces collars and dog baskets for your dog , among other things.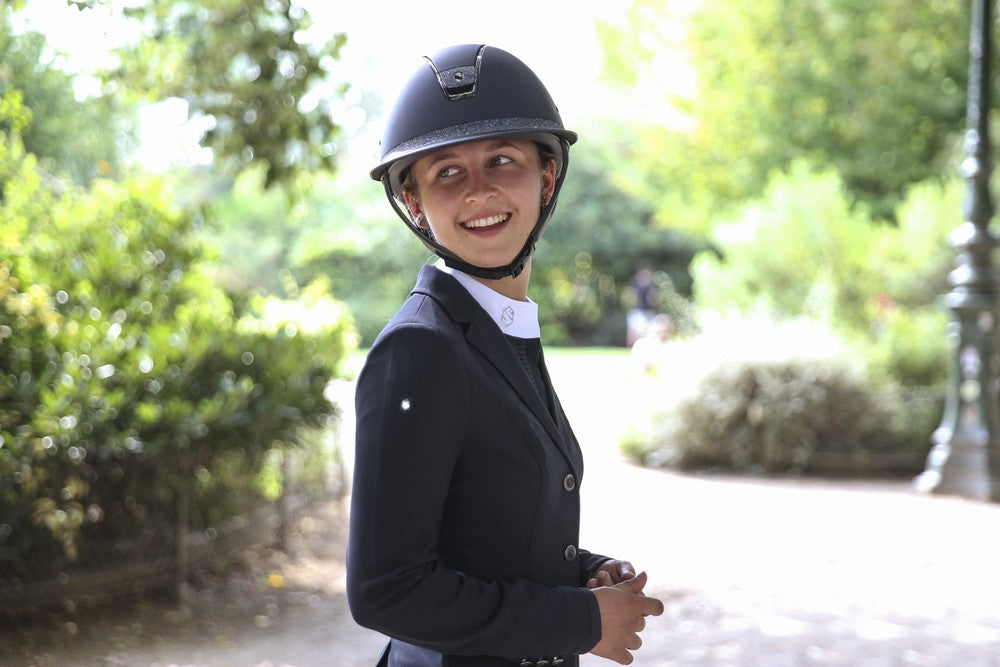 Buy Kentucky Horsewear at Horse Riders Classics
Do you want to buy products from the brand Kentucky Horsewear ? That is of course possible at Horse Riders Classics. If you order before 4:00 PM, we will prepare your order for shipment today. Usually you will receive your package the next day. You do not pay shipping costs for orders of at least € 99 (within NL, BE, DE).
In case you live outside the EU we offer VAT free prices. The VAT is taken off during checkout.

Would you rather come and shop in our store? You are always welcome in our shop in Ansen. Of course you can always contact us if you have any questions. We are happy to help you with professional advice.
Contact